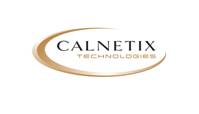 CERRITOS, Calif. – Aug. 30, 2016 – (Marine NewsWire) Calnetix Technologies has just released a White Paper describing the operational results from the first shipboard installation of its new Hydrocurrent™ system. The White Paper, entitled Commissioning and Initial Shipboard Operation of Hydrocurrent™ 125 kW Marine Heat Recovery System, is available for free download.
Hydrocurrent is a new-technology system developed by Calnetix and Mitsubishi Heavy Industries Marine Machinery and Engine Company (MHI-MME). It uses an Organic Rankine Cycle (ORC) process with a proprietary turbo-generator to convert thermal energy from an engine's jacket water into usable electricity for shipboard consumption. The system was first introduced in 2014 and underwent successful classification society tests with Lloyd's Register and Class NK.
The first ship installation took place in April 2016 on the ABS-classed A.P.Møller containership MV Arnold Maersk. The White Paper describes the installation, commissioning and initial operational results achieved on the ship during its first voyage after the system was put into service.
"The commissioning tests and operational data reveal the Hydrocurrent installation on Arnold Maersk met or exceeded expectations," said Calnetix CEO Vatche Artinian. "It consistently produced 110 to 115 kW of electric power to the ship's grid throughout the voyage, during which the crew adjusted the cooling water flow into the condenser receiving tank downward by reducing power to the water pump. When operated at full cooling water flow, the system put out 125 kW."
Calnetix is moving toward full commercialization of the Hydrocurrent technology. The company announced an agreement with Tokyo Boeki for manufacturing the Hydrocurrent system earlier this year. It will be marketed by MHI-MME through its worldwide distribution channels.
About Calnetix Technologies
Calnetix Technologies, LLC ("Calnetix"), headquartered in Cerritos, Calif., is focused on Innovation That Drives Industries™. The company specializes in high-performance, high-speed motor generators and best-in-class advanced magnetic bearings and control systems. Calnetix's patented, underlying technologies, which have been in use since the company's inception in 1998, have made Calnetix a world leader in the design and production of high-speed machines. The company's overall technology portfolio and system integration capabilities have led to development and production contracts with industry leaders and the start of many successful subsidiaries that focus on unique niche markets. For more information, please visit www.calnetix.com.