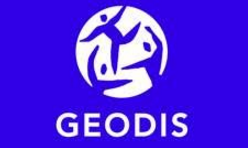 SEPTEMBER 15, 2016 LEVALLOIS-PERRE – GEODIS, the international France based transport and logistics provider, will be a Silver Sponsor at the Automotive Logistics Global Conference in Detroit, USA, from 20 until 22 September 2016.
Automotive Logistics Global will host more than 300 senior executive participants from the industry. "This year's conference theme – A time to decide: the technology, asset and sourcing choices which will define tomorrow's winners – is of significant importance to the automotive industry and thereby to GEODIS as a provider and innovator in freight management and logistics solutions," said Mark Ellis, Global Market Line Director for Automotive at GEODIS.
"When we create a custom solution, we offer tools, such as our IRIS platform, that provide visibility and maximize efficiencies along the supply chain," Mark continues. "Naturally, we are excited to learn more about the challenges that our partners in the automotive sector are facing, as the industry looks beyond the US market and learns more about its consumers through – for example – the influx of big data."
More information about the Automotive Logistics Global Conference can be found by clicking here.
GEODIS – www.geodis.com
GEODIS is a Supply Chain Operator ranking among the top companies in the field in Europe and the World.  GEODIS, owned by SNCF Logistics, which in turn is a business line of the SNCF Group, is ranked as the number four logistics provider in Europe and number seven at a worldwide level. GEODIS is also listed as a "Leader" in Gartner's 2016 Magic Quadrant of Worldwide 3PLs. GEODIS' reach includes a direct presence in 67 countries and a global network spanning over 120 countries. With its five Lines of Business (Supply Chain Optimization, Freight Forwarding, Contract Logistics, Distribution & Express, and Road Transport), GEODIS manages its customers' Supply Chain by providing end to end solutions enabled by over 39,500 employees, its infrastructure, its processes and systems. In 2015, GEODIS recorded €8 billion in sales.