'With the launch of the Bunkerspot Price Index (BPI), we are looking to deliver transparent, accurate and up-to-date information on bunker prices and futures contracts in a cost-effective and intuitive format,' says Petrospot Director of Publishing and Bunkerspot Editor, Lesley Bankes-Hughes.
The Bunkerspot Price Index offers spot bunker prices in over 350 ports, updated daily and with easy to see tracked price changes.
The BPI also features quotes on oil futures contracts from the Intercontinental Exchange (ICE) and the New York Mercantile Exchange (NYMEX). This provides the user with highly useful reference points to track a correlation between daily settlement prices and market indications.
This new product gives the user access to relevant sector specific data in a way which allows a degree of analytics and comparison. Bankes-Hughes explains: 'As the platform develops, it will also allow the user to customise the data feed to create a streamlined, time efficient and, above all, useful tool which will sit alongside Bunkerspot's in-depth news coverage of the global marine fuels market.
'Although traders will continue to use existing benchmark pricing services to fix contracts, BPI's daily tracking of bunker spot prices can offer an independent snapshot of the market as a useful point of comparison. For ship and marine fuel professionals – and legal, financial, commodities and research experts – who should be aware of price movements but who do not need the sophistication – or high cost – of trading information packages, BPI offers a simple, reliable and affordable solution.'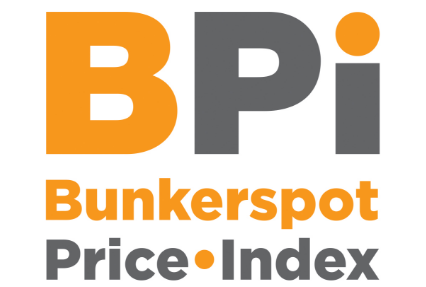 The Bunkerspot Price Index is available in single and multi-user subscription packages.
To find out more about the service and to configure the best option for you and your business, contact Simon Robotham on +44 1295 814455 or email simon@petrospot.com