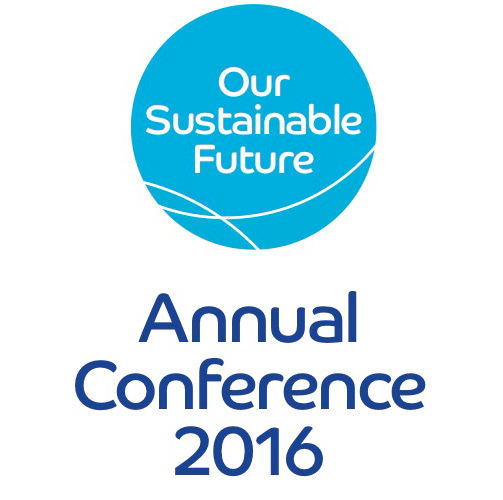 World Sailing's Annual Conference is the central meeting point where the strategy of sailing is reviewed, discussed and celebrated. For the 2016 Annual Conference, the dialogue and engagement will be centred on an overarching theme of, 'Our Sustainable Future'. Sailing will be laying down plans for a healthy sustainable future for the sport, as well as the more specific subject of sustainability in the waters of the world.
The 2016 Annual Conference, will be held in Barcelona, Spain from 5-13 November; welcoming up to 700 delegates. They will range from International Class Associations representatives, Member National Authorities officials and Committee Members to leading Sailors, Event Organizers, Boat Manufacturers and Observers.
As part of the theme, three new Forums – Sustainability, Commercial Strategy for the Sport and Para World Sailing – have been introduced into the Conference programme. The Forums will feature world leading experts and panel discussions, providing the basis for debate around sustainability across multiple facets of the sport.
The Forums will be open events and will also be streamed live on the World Sailing website, combining social media feeds to enable virtual interaction around the world.
World Sailing CEO Andy Hunt commented, "The introduction of three new forums to World Sailing's Annual Conference is the start of a process to modernise the meeting into a professional, engaging and interactive event.
"Under the overarching theme of Our Sustainable Future, delegates will be able to engage, share best practice, be inspired to make positive change and make our sport more sustainable from a number of dimensions."
About the Forums:
Forum 1– Monday 7th November, 1430-1830 – Sustainability
Keynotes speakers include: Julia Palle (Sustainability Manager Formula E), Susie Tomson (Sustainability Manager Team BAR), Anne-Cécile Turner (Director Blueshift), Kelli Jerome (CEO Golf Environment Organisation), Jill Savery (CEO at Bristlecone Strategies) and Andy Hunt (CEO World Sailing)
Forum 2 – Tuesday 8th November, 1430-1730 –Para World Sailing
Keynote speakers include: Geoff Holt MBE (Founder Reinstate), Ms. Külli Haav (Noblessner Yachtclub Sailing School, Estonia), Sarah Treseder (CEO RYA), Ms. Emma Hallén (Trim the Sails Foundation, Sweden), and Massimo Dighe (Para World Sailing Manager)
This Forum will include an interactive working session and will be open to all conference attendees.
Forum 3 – Wednesday 9th November, 0930-1330 – Commercial Strategy for the Sport
Keynote speakers include: Mark Turner (CEO Volvo Ocean Race), Jerry Newman (Head of Sports at Facebook), Ulrich Lacher (Lacher Consulting) and Hugh Chambers (CCO World Sailing)
The three Forums will be mixed in with a full schedule of Committee, Sub-committee and Commission meetings over the period of the conference and the recommendations of these groups will go to World Sailing's Council on 11 and 12 November.
Concluding the Annual Conference on Sunday 13 November will be the General Assembly, a four-yearly meeting that will decide the Board of Directors (President and Vice-Presidents) for the next four years.
A full World Sailing 2016 Annual Conference Schedule can be found here –http://www.sailing.org/meetings/2016-conference.php