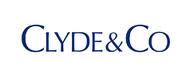 On 7 October 2016 OFAC issued an update to its "Frequently Asked Questions Relating to the Lifting of Certain U.S. Sanctions Under the Joint Comprehensive Plan of Action (JCPOA) on Implementation Day" (the FAQs), providing further guidance on due diligence requirements for non-U.S. persons engaged in transactions with Iran and providing an interesting clarification in respect of the processing of U.S. dollars by non-U.S. financial institutions.
The FAQs were first published on Implementation Day (16 January 2016). The FAQs do not have the force of law themselves and are only intended by OFAC to be explanatory. They do, however, provide helpful guidance on the changed U.S. sanctions regime after Implementation Day.

That said, there were a number of areas, including in relation to the use of dollars by non-U.S. financial institutions and the extent of due diligence required by non-U.S. persons, which were left ambiguous by the original FAQs published immediately after Implementation Day.

The recent update to the FAQs, whilst it does not reflect a change in the underlying legislation, does nonetheless provide helpful clarification of some of those ambiguous areas.
Douglas Maag

Senior Counsel