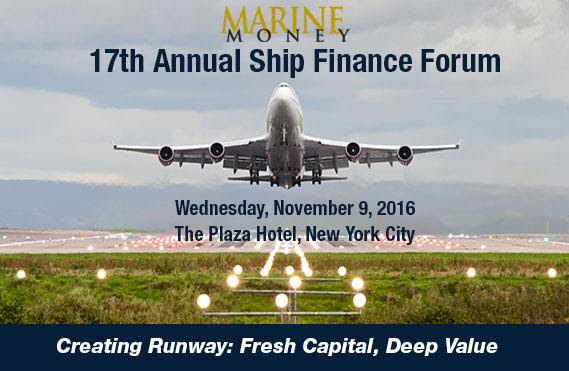 Following comes from Matt McCleery, President Marine Money International: 
I am delighted to announce that Mr. John Angelicoussis will participate in a 1×1 interview with Poten & Partners' Michael Tusiani at our 17th Annual Ship Finance Forum "Creating Runway: Fresh Capital, Deep Value" to be held on Wednesday, November 9th, 2016 at The Plaza Hotel in New York City.
As the owner of 133 vessels comprising more than 20.5 million deadweight and 5.4 million cubic meters, Mr. Angelicoussis has built the world's largest independent shipping company through dedication to customer service and best-in-class technical management. In this rare public appearance, Mr. Angelicoussis will share his experiences building, buying, chartering and selling vessels through a variety of market cycles.
Marine Money
, and all our prime, corporate and media sponsors, invite you to view the developing agenda, register for the conference, see last year's attendee list and more. Please visit: 
https://www.marinemoney.com/forums/NYC16/index
 for all the details and check back frequently for all the updates. Click the following for a quick link to the agenda 
NYC Developing Agenda
I look forward to seeing you in New York and would be happy to assist you in arranging meetings while you are with us to make your visit more productive.