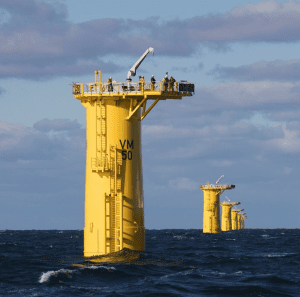 SeaRenergy and SMC will provide a broad range of offshore support services to Veja Mate. The services will start 01. November 2016 with the preparation of the foundations and transition pieces for the installation of the towers and turbines and has an initial term of 150 days.
The scope of work includes:
Full project management incl. HSE, QA and technical management,
Full marine logistics for the duration of contract,
Cleaning of offshore structures,
Monitoring of rate of marine growth on offshore structures,
Technical inspections and reports,
Check, maintain and replace any damaged items on the offshore structures,
Assistance with the maintenance of the offshore substation
Transfer of project personnel from the harbour to the worksite
"After provision of Client Representation services during foundation installation, provision and installation of the cardinal buoys as well as Marine Coordination during the complete installation, we are pleased that Veja Mate also awarded us with this contract", say the Managing Directors of SMC, Ian Coates and SeaRenergy, Benjamin Vordemfelde.
Tonni Bager, Installation Package Manager at Veja Mate says: "SeaRenergy and SMC have been a great support for Veja Mate from the very start of the project and we are happy that we can continue our cooperation during the next phase of the project."