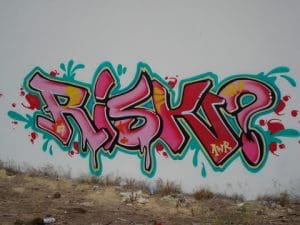 Cyber bullying, depression or climate change? A new competition challenges young filmmakers to consider modern risks
British Safety Council is calling upon young filmmakers to share their perception of risk in a new film competition
The Young Filmmakers Competition 2017, launched to celebrate the British Safety Council's 60th anniversary in 2017, is well under way. The competition for short films on the topic of 'risk' has already received lot of interest from film schools, festivals and young filmmakers. However, the organisers are still looking for further submissions, wishing to tap into the creativity of young filmmakers, before the deadline of 31st January 2017.
Films will be judged by a panel of filmmakers and critics, and a selection of the best films (which must be no longer than eight minutes) will be shown at the historic Regent Street cinema in London to an expert audience, including Mark Kermode, a well-known film critic. The winning filmmaker will receive a £1,000 voucher.
"Risk is an inherent characteristic of modern society and its implications are increasingly wide-reaching. The events of 2016 have clearly demonstrated the unpredictability of our world," said Matthew Holder, Head of Campaigns at the British Safety Council.
"Since its inception in 1957, the British Safety Council has been dealing with risk, helping both employers and the general public to understand and manage its consequences. Film has always been an important medium for the charity to convey its messages. Therefore, selecting 'risk' as the topic of our film competition was an obvious choice.
"Now we are asking the next generation of filmmakers what risk means to them. What risks do they, their families and their friends face today? We challenge them to convey these scenarios and messages in a format reflecting both their artistic skills and their understanding of the subject. Risk comes in many shapes and sizes – from terrorism, climate change and migration to cyber bullying, new materials and the mental health pressures of modern life (please see below the range of likely film scenarios). It is the perfect subject for a film."
The competition is open to any genre: fiction, documentary, essay-films or animation. They can be serious, hard-hitting or funny. Or a combination of all. Films must be no longer than eight minutes long, including credits. Competition closes for entry on midnight 31st January 2017.
Registration and submission to the competition is free and interested filmmakers should get in touch at:films@britsafe.org
For more information on the competition go to https://www.britsafe.org/SUSS/risk
___
Examples of scenarios relating to risk which young filmmakers may wish to explore:
Mental health
a. Isolation and loneliness is a major cause of mental health problems. The pressure to fit into certain social roles can be very strong and can cause depression, anxiety and even suicide.
A film exploring how these social norms manifest themselves, whether family, friends, school, social media, class, racial or gender backgrounds. A film exploring someone who risks being cut-off.
b. Social media has produced a hugely networked and connected society, but it does mean that power and domination can be exercised through these networks. Cyberbullying is one example of this.
A film exploring social media and its impact on mental health. A film exploring what happens if someone risks disconnecting? A film exploring things from the bully's point of view.
c. Growing up comes with many risks. From drink and drugs, to falling in love, leaving home or starting a job, there are many perils to navigate. Peer pressure is constant and powerful.
A film exploring peer pressure from two generations. Have things really changed? A film exploring home-sickness or starting a new job that doesn't pay much or come with a fixed contract.
Climate change
The world's ecosystems are being degraded and is presenting risks to life on earth. It can be easy to ignore these risks as they happen slowly. However, seasons are changing, violent weather events are more common, sea-levels are rising. Pollution is on the agenda again as a result of urbanisation.
A film exploring climate change from the point of view of where they live. Perhaps look at the contrast between the secure world they live in and small indications of climate change. A film that takes the viewpoint of someone who denies climate change is happening or is the result of human activity.
Terrorism
Terrorism is constantly in the news. There are many pressures on young people to either adopt radical positions or not have a chance to think through issues themselves. A fear that urban centres are under attack is never far away. The world as a whole seems to be a more dangerous place.
A film that explores radicalisation, from any point of view. A film that explores what kind of rewards people are expecting when they take on a radical viewpoint. How gang-culture can alter a place.
About the British Safety Council
For more than half a century we've been a trusted guide to excellent health, safety and environmental management. We have educated millions of workers and made hundreds of thousands of workplaces safer for everyone. We do this by sharing information, supporting, advising, educating and campaigning. We are a membership organisation and a charity.
The British Safety Council runs a campaign aimed at increasing young people's awareness of work-related risk called Speak Up Stay Safe. The campaign uses video, fact-sheets and a mobile game featuring young people with risk-messages.
In 2017, the British Safety Council will be celebrating its 60th anniversary. A programme of special events and projects planned for our diamond jubilee will be unveiled shortly.
British Safety Council's networks:
Website:                       www.britsafe.org
Film Competition          www.britsafe.org/SUSS/risk
Twitter:                         www.twitter.com/HolderMatthew
Facebook:                    www.facebook.com/speakupstaysafe
YouTube:                     www.youtube.com/britishsafetycouncil
LinkedIn group:            www.linkedin.com/company/british-safety-council