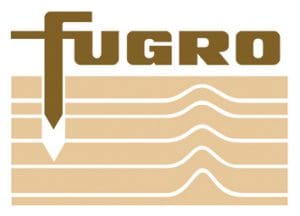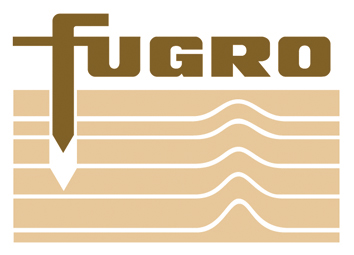 Hong Kong International Airport, one of the world's busiest airports, built in the late 1990s on reclaimed land, is expanding to include a third runway. In preparation for this expansion, the Airport  Authority selected Fugro to carry out the necessary site characterisation investigations.
Site investigation for expansion
The initial building of Hong Kong International Airport was one of the biggest infrastructure operations in the industry. Covering 12.48 km² of reclaimed land between the two islands of Chek Lap Kok and Lam Chau, the airport increased the land area of Hong Kong by 1%!
Fugro has been closely involved with this significant project from the beginning, and has gained detailed knowledge of the local geology from its previous work experience at the existing airport and associated infrastructure.
As the expansion requires further reclamation of land, Hong Kong's Airport Authority had specific objectives for the site investigation of the expansion. These were to understand the geological profile of the area, and to trial a proposed deep cement mixing technique to minimise the amount of dredging required, thus reducing the local environmental impact during the construction phase.
"This is especially important as contaminated mud pits underlie a large part of the site," confirmed Simon Pyle, Fugro's Senior Project Manager. "The soil stabilisation technique involves forming columns below the ground by mixing the soil with cement in-situ, resulting in a stable foundation for the new runway whilst minimising disturbance to the local marine environment."
Complete service
Fugro conducted several site investigation surveys, including drilling, geotechnical testing, soil and water sampling, geophysical surveys and water quality monitoring at nearly 800 locations in the waters north of the present airport. Much of the work related to investigating the engineering properties for preliminary design and environmental assessments of the proposed third runway systems.
The fieldwork included specialist techniques such as BAT gas sampling, Begemann sediment sampling and marine seismic cone penetration testing (CPT). These specialised marine site investigation services are not readily available in the region. Fugro was able to offer them through its global network of companies and, in addition to the fieldwork, also carried out extensive laboratory testing, including triaxial extension tests, at its Hong Kong facilities.
Technology used
Fugro has undertaken six projects related to the proposed third runway at Chek Lap Kok in the last five years. These have involved up to eight vessels on site, sinking 267 marine drill holes and 345 marine CPTs.
Working within a few hundred metres of the runways of one of the world's busiest airports requires careful planning of the location of the two barges and six jack-up rigs that were working around the clock for much of the contract period. The marine CPTs were carried out with a Fugro SEACALF® wheeldrive rig deployed from one of the barges. Pushed into the soil by rotating wheels at a controlled rate, the SEACALF  acquired data as it penetrated the seabed, communicating back to the barge in real-time.
Local team
Simon is very proud of the drilling crew working on the projects. "We are lucky to have this team. This is highly specialised work and these people are hard to come by. Our team of about one hundred people is 95% local Hong Kong Chinese, with the balance from the UK, Turkey, Germany, New Zealand and The Netherlands."