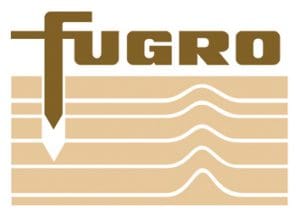 Seabed Geosolutions has been awarded a 4D baseline ocean bottom node project in West Africa, with a duration of six-weeks.
The crew is currently in the mobilisation phase of the project, which will support the optimisation of the recovery rate during the development and production phases of oil and gas fields, by providing high quality data on hydrocarbon prospects, reservoir characteristics and potential geohazards. The project positions the company well to respond to other potential projects in the region.
ABOUT SEABED GEOSOLUTIONS
Seabed Geosolutions is a joint venture between Fugro and CGG. With a focus on the development and production phases of oil and gas fields, it collects geophysical data on the seabed using an array of imaging technologies.
As announced recently (www.fugro.com/media-centre/news/fulldetails/2016/10/31/seabed-geosolutions-to-deliver-world-s-most-efficient-seabed-system), its new versatile and ultra-efficient node solution Manta® will be available in the first half of 2017. This state-of-the-art system represents a step change in seabed survey productivity in all configurations and water depths.
ABOUT FUGRO
Fugro is the world's leading, independent provider of geo-intelligence and asset integrity solutions for large constructions, infrastructure and natural resources. We collect data on topography, soil composition and environmental conditions, both onshore and offshore. We organise the acquired data and add value through processing, interpretation and visualisation. In addition, we provide geo-related design, asset inspection and integrity advice. Our services play a critical role in the entire lifecycle of our clients' construction and infrastructure projects.
Fugro works around the globe, predominantly in energy and infrastructure markets, employing approximately 11,000 employees in around 60 countries. In 2015 Fugro's revenue amounted to around
EUR 2.4 billion. Fugro is listed on Euronext Amsterdam.