For the last four months we have travelled around the country to find inspiring ideas from young talented entrepreneurs as part of our Young Entrepreneurs' Programme. We have now selected our 11 finalists who will receive free acceleration to kick start their business, and who will have the opportunity to pitch their business idea to win top prizes.  
You can be part of the beginning of their educational journey and help them reach their full potential by actively being involved in shaping their business model and by giving valuable feedback at our first acceleration event on 11th February.
Join us to hear from top speakers, work with our industry mentors, and learn the methodology that will be developing our young entrepreneurs' businesses. There will also be plenty of opportunities to network with our entrepreneurs, speakers, mentors and other guests over lunch, and after the event. There are only a limited number of tickets available, so get yours today!
Lela Psarros | Co-Founder, Nannuka

Named by Forbes as one of the 100 most successful European female founders, Lela, will be talking about her experience of starting up Nannuka. Nannuka was created 3 years ago, when three 'mumpreneurs' turned their need to find a trustworthy babysitter into a successful start up project. And then, a first class online service that connects families with verified childcarers of 16 discrete specialties emerged.  Nannuka, with more than 50.000 members in Greece, is the only online solution that parents daily visit to find childcare providers while childcare professionals apply to find a job.  Over the past year, Nannuka has successfully launched in Italy, and is now expanding to the UK.
From University of Warwick
Paul and Co., present Ziraf
One stop mobile food search app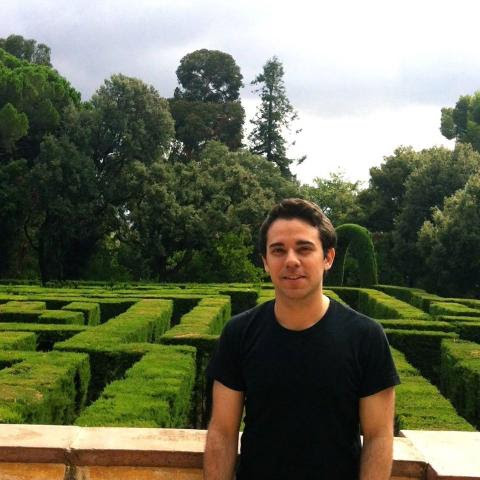 From our London event
Leinar and Co presents Skillout
Connecting trainers of lifestyle skills with users.
From University of Bath 
Trian and Erik, present Night Out Tailormade
Optimising outings with friends
From our London event 
Andriana, Agelos, and Alex present Find A Mate
Play sports anytime, anywhere, with anyone
                From University of Surrey
Antonios Gourdouparis presents his Interaction Band
Indirectly interact with technology using AI
                              John Kekatos                                                           George Constantopoulos
Managing Consultant                                                                         Director
IBM                                                                                 SBR Consulting
                          George Shoterioo
Associate Director
UBS
Want to work for Reload Greece? We still have a position open for a Marketing and Engagement manager.  Click here to find out more and apply.