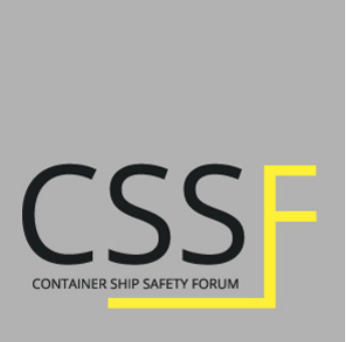 Hamburg, 23 March 2017. With Singapore based Eastern Pacific Shipping Pte. Ltd. another major ship management company has joined the Container Ship Safety Forum (CSSF) in early 2017. This brings the number of members in the Forum to fifteen.
The CSSF feels very positive about the Concentrated Inspection Campaign (CIC) on Cargo Securing Arrangements carried out by several port state control regimes end of 2016. Preliminary results (published by Tokyo MOU on 2 March 2017) show general good compliance across the container ship fleet. The CSSF believes that the campaign contributed toward safety and compliance within the container shipping industry. CICs of port state control regimes are always welcomed by the members of the Forum as they are suitable measures to raise awareness on certain safety aspects on board.
The next members' meeting of the Forum is scheduled to take place in Dubai (UAE) on 3 and 4 May 2017. The meeting is again open for representatives from container shipping companies to participate as observers.
About CSSF:
Launched in 2014, the Container Ship Safety Forum (CSSF) is a global business-to-business network aiming to improve safety performance and management practices in the container shipping industry. To achieve this, CSSF members collaborate through measurement, reporting and benchmarking as well as sharing best practices and engaging with industry stakeholders. As of March 2017, the CSSF represents more than one third of the TEU capacity of the global container ship fleet.