The countdown to our 200th anniversary is here and you can follow it on our website.

As ever, our chaplains have been busy supporting seafaring families in need around the world and in this edition of The Horizon we have stories about how lives have been changed for the good.

This work wouldn't be possible without generous supporters like you, so from all of the team at Sailors' Society, thank you for helping us to help more.
Supporters raise more than $280,000 (US) for seafarers.
Supporters from across the industry have come out in force recently to raise more than $280,000 (US) for the maritime charity's work supporting seafarers and their families around the world.

Find out which industry supporters took part and how you can get involved for Sailors' Society in an upcoming event.
Tick London Marathon off your bucket list.
Challenge yourself and sign up to run 26.2 miles for Sailors' Society.
Take on London Marathon 2018 for Sailors' Society in the charity's bicentennial year.

We've a limited number of guaranteed spaces for this prestigious event. Register your interest now by clicking 'find out more' to get in touch with the team.
"It's hard for a seafarer like me to have such an incident happen to my family while I'm not around."
Sailors' Society supports family affected by fire.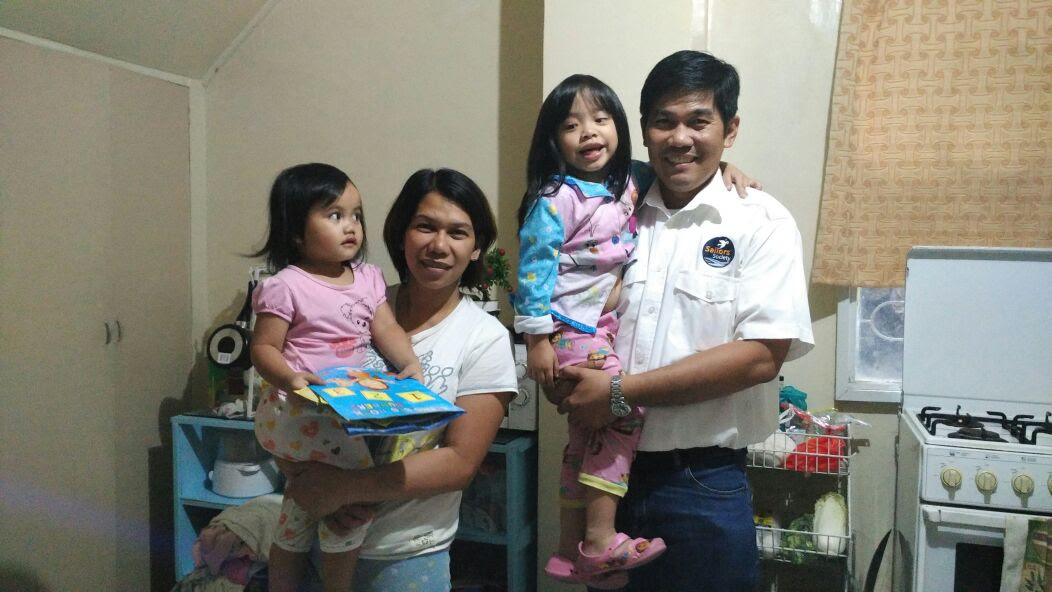 Sailors' Society chaplain Jasper del Rosario has been supporting the wife and children of Rodel, a seafarer, whose house burnt down while he was at sea.
We were made aware of the family's plight by one of this year's Asian Challenge competitors. Rodel said: "Thank you Sailors' Society for being there when my family is in need."
Edward to cook up a storm thanks to education grant.
An aspiring chef has been selected as the first beneficiary of a new maritime education scholarship co-funded by Sailors' Society and Garrets International, and administered by Homer Foundation.

Filipino Edward Cunanan, 22, was awarded the scholarship to train at the Magsaysay Center for Hospitality and Culinary Arts (MIHCA) in Manila. The scholarship enables Filipino students from underprivileged backgrounds to pursue culinary careers in the shipping industry.
Mati's new lease of life.
Seafarer's son, Mati, 10, was diagnosed with a brain tumour when he was three.

The tumour cost him the use of the left side of his body.

Mati needed a new wheelchair and Sailors' Society has brought the smile to his face by contributing $1,744 (US) towards the cost of this vital equipment.

Click 'make a donation' to help us support more children like Mati.

"You know me. I was here about nine months ago. I have been torpedoed twice since then."
How the Society supported torpedoed seafarers during World War 1.
The door is open. Three young men enter – one of them comes forward and addressing me says, "You know me. I was here about nine months ago. I have been torpedoed twice since then."

From the 1917 Chart and Compass, read the amazing story of how one seafarer survived being torpedoed three times during World War 1, and how the charity supported him.
Brussels bombing and the impact on seafarers.
"Communication is a basic need of seafarers and being able to contact home is indispensable for their mental well-being."

Find out how last year's bombings in Brussels have affected seafarers and how one of our chaplains is helping them get in touch with family and friends.