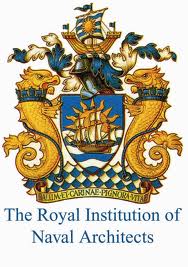 The Newsletter of the Royal Institution of Naval Architects
May 2017
In the run up to the largest International Oceanographic Survey Vessels Summit (OSV) taking place inLondon, United Kingdom between

20-22 June 2017

, we commissioned a report exploring some of the core issues facing survey vessels today as well as insights into international OSV requirements.

We also asked our global database of of navy officers, hydrographers and industry to answer a series of questions about the key challenges and trends informing maritime strategy and capability development.  With nearly 300 worldwide respondents, the survey is a great snapshot of current perspectives within the sector.
Survey Results Infographic : Oceanographic survey vessels: A security necessity?

With investment into new, multi-role naval vessels and submarines increasing worldwide, and projections on the Blue Economy suggesting its worth at $2.4 trillion per year, now is an opportune moment to reflect on the utility of oceanographic survey vessels and other surveying capabilities.

Ahead of this year's OSV conference, Defence IQ undertook a survey of its community on the demands and priorities of OSVs as a means for both security and development.  Find out what our readers thought about:

The urgency for OSV investment
The preferred structure of OSV fleets
The investment priorities of oceano/hydrographic technologies
The areas of security operations most likely to benefit from new survey capabilities
And more!

Download the results here >> / Request the results by email >>
Oceanographic Survey Vessels: Security Impact & National Requirements

Oceanographic Survey Vessels 2017 will take place in London on 21-22 June, with briefings from international navy hydrographic chiefs, coast guard specialists and scientific researchers. Ahead of the event, this report explores some of the core issues facing survey vessels today, from the justification of their utility as strategic security assets to the increasing demand for Arctic exploration. We also provide insight into the latest Defence IQ research on OSV requirements and potential requirements worldwide.

Download the Report here >> / Request the report by email >>
Oceanographic Survey Vessels Summit
The 2nd Annual Oceanographic Survey Vessels Summit is the largest and most popularly attended event of its kind.  We are preparing to welcome over 150 delegates from across the globe to the 2017 meeting – and we would like to see you there.
Attending nations include: Royal Thai Navy, Sri Lanka Navy, Egyptian Navy, Malaysian Navy, Italian Navy, Bangladeshi Navy, Côte d'Ivoire Navy, Nigerian Navy, U.S. Coast Guard, Royal Navy Survey Fleet, Royal New Zealand Navy, Republic of Fiji Navy, NATO Allied Maritime Command plus many more…
Download the agenda here >>
Request the agenda is sent via email >>
Don't forget;
Register by Friday 2nd June 2017 and receive up to £100 off! If you have any questions please do call +44 (0)20 7036 1300 or reply here.
Richard Jones
Warships & Offshore Patrol Vessels Latin America Summit