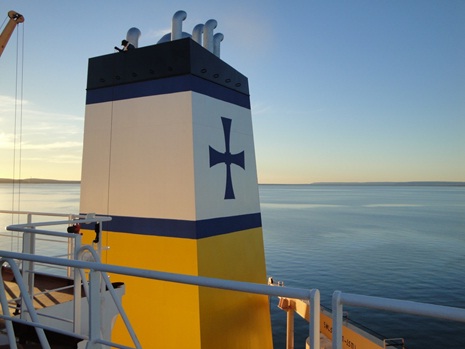 ATHENS, GREECE, October 12, 2017 – Diana Shipping Inc. (NYSE: DSX), (the "Company"), a global shipping company specializing in the ownership of dry bulk vessels, today announced that it has signed, through a separate wholly-owned subsidiary (the "Owners"), a Memorandum of Agreement to sell to an unaffiliated third party (the "Buyers"), the 2004-built vessel "Melite" for demolition, on an "as is where is" basis, with delivery due to the Buyers by October 30, 2017, for a sale price of approximately US$2.52 million before commissions.
The Owners of "Melite" have submitted a Notice of Abandonment to their Hull and Machinery Underwriters, who have not, as of today's date, accepted this Notice, but have agreed to the sale of the vessel on the terms outlined in the above mentioned  Memorandum of Agreement. This Notice of Abandonment forms part of Owners' claim against the vessel's Hull and Machinery Underwriters resulting from the previously announced grounding of the vessel on July 26, 2017, and which if accepted by the insurers will result in the payment to Owners of the vessel's total insured value of approximately US$14.0 million.
Upon completion of the aforementioned sale, Diana Shipping Inc.'s fleet will consist of 50 dry bulk vessels (4 Newcastlemax, 14 Capesize, 5 Post-Panamax, 5 Kamsarmax and 22 Panamax). As of today, the combined carrying capacity of the Company's fleet, including the m/v Melite, is approximately 5.9 million dwt with a weighted average age of 8.2 years. A table describing the current Diana Shipping Inc. fleet can be found on the Company's website, www.dianashippinginc.com. Information contained on the Company's website does not constitute a part of this press release.
About the Company
Diana Shipping Inc. is a global provider of shipping transportation services through its ownership of dry bulk vessels. The Company's vessels are employed primarily on medium to long-term time charters and transport a range of dry bulk cargoes, including such commodities as iron ore, coal, grain and other materials along worldwide shipping routes.