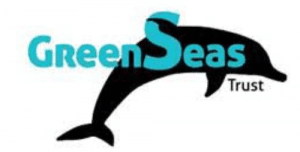 Charity and University team up to tackle plastic pollution in the sea
London design students will descend onto East Beach in Littlehampton, West Sussex, next Tuesday 24 October to analyse and quantify litter, as part of a project to design and install a behaviour-changing bin that will encourage beach users to take the issue of ocean pollution seriously.
The 20+ students, from the University of East London (UEL), are working with charity GreenSeas Trust to create a bin that is not only functional but also a work of art aimed at changing people's attitudes towards litter, particularly plastics.
Arun District Council is also on board to help the project with the siting of the bin, along with Biffa, whose municipal division handles local waste. Their staff will empty the bin and recycle the plastic waste collected.
The United Nations estimates that if humanity does not change its ways, there could be more plastic in the oceans than fish by 2050*, and much of the problem is down to people not binning their litter, according to GreenSeas Trust.
Fazilette Khan, charity trustee, says that one of the problems is that although many beaches are equipped with bins, people don't use them. "We need to make people aware of the problem of ocean pollution, so we are asking the design students, with their young minds and different ideas, to come up with a bin that will educate people as well as collect their litter."
On the day, the UEL students will split into two teams: one will study the location and assess wind and environmental conditions at the site, while the other team will use GPS technology to survey the area and capture the types and location of litter found on the beach. The results of the studies will inform the design for the bin, which is expected to be installed at the beach next Spring.
Paul Lighterness, Programme Leader, Product Design at the University of East London, said: "The collaboration between product design students at the University of East London and the charity GreenSeas Trust is a great opportunity for young designers to work on a socially and environmentally conscious project brief, in order to understand 'real' issues and present 'real' solutions, with organisations who have a desire to improve lives. The topic of the project is central to the working methods of the Product Design Programme, to create socially responsive designers.
"We are very fortunate to be involved in such an exciting and topical project, and the students are keen to provide solutions that meet the environmental demands, as well as those of the collaborative partners."
Greenseas Trust seeks to partner with other councils and companies to roll out the specially designed bins to other beaches around the UK coast.
*UN report 2017 http://www.un.org/apps/news/story.asp?NewsID=56638#.Weh4dzBrzIU