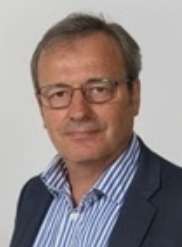 International law firm, Thomas Cooper, is pleased to annouce the appointment of Rhys Clift,  as a partner in its Shipping & Insurance group, based in London.
Rhys has over 30 years' experience in commercial litigation and arbitration; specialising in marine and non-marine (re)insurance; maritime casualties, such as groundings, explosions, fires and structural failures, as well as kidnap & ransom, political violence and offshore-construction.
Tim Kelleher, Senior Partner commented: "We consistently review the market for opportunities to hire suitable specialists who bring additional opportunities and experience which will complement the firm's development strategy.
We are delighted to welcome Rhys to Thomas Cooper. We identified Rhys' area as one which dovetails well with our practice. Rhys' extensive industry knowledge and depth of experience will strengthen our existing team very well."
Rhys Clift comments: "I am absolutely delighted to join Thomas Cooper. It is a firm with a dense concentration of specialist expertise, with a group of highly regarded individuals whose work complements my specialist areas very well. It is an excellent fit."