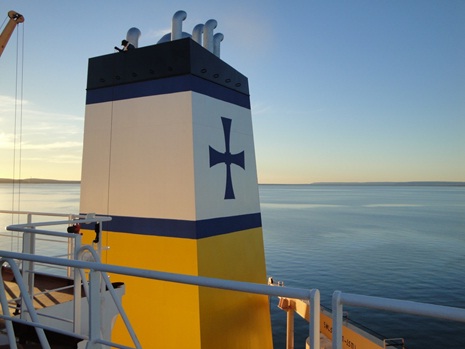 ATHENS, GREECE, September 27, 2018 – Diana Shipping Inc. (NYSE: DSX) (the "Company"), a global shipping company specializing in the ownership of dry bulk vessels, today announced that on September 27, 2018, it closed its previously-announced US$100 million private placement of senior unsecured bonds maturing in September 2023. The Company also announced today that it is exercising its option to redeem all of its outstanding 8.50% Senior Notes due 2020 (NYSE: DSXN) (CUSIP No. Y2066G120) (the "Notes"), of which an aggregate principal amount of approximately US$63.25 million is currently outstanding.
The redemption date will be October 29, 2018. The redemption price will be 100% of the principal amount of the  Notes, or US$25.00 per Note, plus accrued and unpaid interest to, but excluding, the date of redemption. Following the redemption, the Notes will be delisted from the New York Stock Exchange.
Payment of the redemption price and surrender of the Notes for redemption will be made through the facilities of the Depository Trust Company in accordance with the applicable procedures of the Depository Trust Company. The name and address of the paying agent are Deutsche Bank Trust Company Americas, 60 Wall Street, New York, NY 10005.
About the Company
Diana Shipping Inc. is a global provider of shipping transportation services through its ownership of dry bulk vessels. The Company's vessels are employed primarily on medium to long-term time charters and transport a range of dry bulk cargoes, including such commodities as iron ore, coal, grain and other materials along worldwide shipping routes.