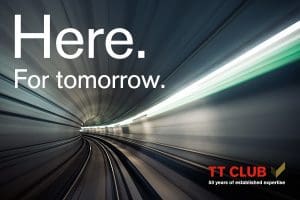 2 OCTOBER 2018 TT Talk – Theft & Fraud
This edition focuses on fraud and related risks. The fraudster have long existed in the supply chain industry; whether to move illegitimate cargo, facilitate the theft of cargo or for direct gain, the global nature of the industry provides many opportunities. More recently the perpetrators have become extremely proficient at exploiting the internet-enabled commercial platforms upon which many businesses now rely.
I hope you find these articles useful.
Peregrine Storrs-Fox
Risk Management Director, TT Club
Building trust on the other side of the globe
International trade inevitably involves multiple stakeholders in different parts of the globe. Fraudulent activity has always been one risk to consider. This article highlights recent cases impacting forwarder relationships, together with due diligence advice.
Selecting suppliers and subcontractors
In a global supply chain it is not possible to retain control over every aspect of the transaction. Hence, it becomes important to carry out due diligence to ensure those to whom you entrust certain elements do so appropriately.
Bulk Terminals 2018
The event will focus on the concerns of bulk terminal operators and will offer sound solutions.
Join TT Club's Regional Development Director, Andrew Huxley, at the conference.