Commentary: Argentina and the IMF – Take Two
By Mark Sobel in Washington
Amid a plunging peso and falling confidence in Argentine economic policy, President Mauricio Macri turned to the International Monetary Fund for the second time in three months. His government is working with the Fund to implement a viable programme, owned by Argentina.
With a revised framework at hand, some commentators have advanced criticisms of Argentina and the IMF, which I highlight below. They miss the bigger picture. Argentina's revised IMF programme merits the support of the international community.
Read the full commentary on the website.
Meeting: Launch of second Absa Africa Financial Markets Index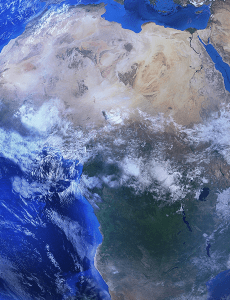 Thursday 11 October, Bali, 07:00 WITA
OMFIF is launching the second Absa Africa Financial Markets Index in Bali alongside the International Monetary Fund-World Bank Group meetings. The index is a premier indicator of the attractiveness of Africa's capital markets, for use by investors and asset managers around the world. Key speakers at the launch include Nhlanhla Nene, South Africa's finance minister, and Ernest Addison, governor of the Bank of Ghana.
Request to attend the meeting.