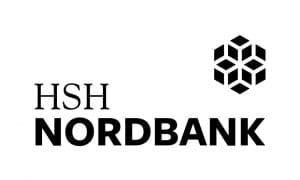 HAMBURG/KIEL In Jan-Philipp Rohr (39), HSH Nordbank has a new Global Head for its entire shipping business. Before Jan-Philipp Rohr joined HSH Nordbank in 2013, he worked for Vereins- und Westbank, Hypovereinsbank and Unicredit. "Jan-Philipp Rohr has extensive experience in shipping and has built up excellent contacts in the industry over many years. He has been very competent in accompanying the changes in the maritime industry in recent years," said Nicolas Blanchard, HSH Nordbank Management Board member responsible for Sales. "I am convinced that he will continue to develop our shipping business successfully and with the necessary sense of proportion."
HSH Nordbank's shipping portfolio amounted to € 5.2 billion in the third quarter of 2018. New business in the first nine months of 2018 amounted to approximately € 0.4 billion. Loukas Lagaras (49) will continue to be responsible for HSH Nordbank's business in Greece, an important shipping location.
Jan-Philipp Rohr succeeds Christian Nieswandt (59), who wishes to pursue new professional challenges. "Christian Nieswandt has prudently co-managed our shipping activities in difficult times and we owe him our thanks," said Blanchard.