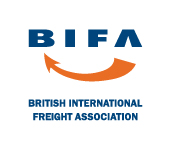 Freight association issues warning on switch bill of lading

The British International Freight Association (BIFA), the trade association for UK freight forwarding and logistics companies, has warned its members about the dangers of requesting a switch bill of lading without being fully aware of potential liabilities.
Switching bills of lading is a practice where a request is made to the issuer/carrier (or the carrier's agent) to issue a second set of bills of landing in substitution for the original documents issued at the time of shipment. This can often occur at a port other than the load port and subsequent to initial loading.
BIFA says that this practice is often used to conceal the identity of the supplier and the end-user from each other. Although this is usually legitimate, BIFA warns that issuers should be very aware when dealing with this request.
According to BIFA, it is of the utmost importance that all the originals of the first bills of lading are collected and cancelled before the replacement set is produced and issued. If this action is not taken, there is a risk of facing competing claims from two consignees, each holding a technically valid bill of lading