David Marsh on ECB leadership, Darrell Delamaide on the Fed, and more
4- 8 March Vol.10 Ed.10
COMMENTARY 
Fed to rethink inflation expectations
The Federal Reserve is pausing its interest rate increases, and will suspend its balance sheet runoff later this year.
The Federal Open Market Committee is moving closer to consensus on exceeding its 2% inflation target to make up for the long period of inflation below that target and keep it credible, writes Darrell Delamaide.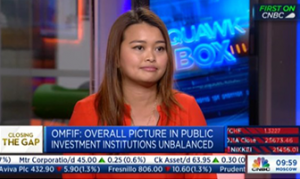 NEWS 
'Quotas can help women reach the top' 
Public institutions can enact certain policies to support women's progression in finance.
Speaking on CNBC about the launch of the 2019 Gender Balance Index, Kat Usita, OMFIF deputy head of research, said, 'Quotas at the entry level can help institutions build a pipeline of women who can reach the top.'
MEETING 
Brexit: Investment landscape, Germany and UK
The meeting will focus on changing investment trends for insurance companies and asset managers in the light of the UK's departure from the European Union.
The seminar will look at the opportunities Germany presents for insurance companies, including private debt investment.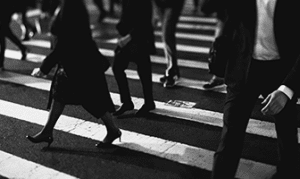 PODCAST
Gender diversity in central banks
Vicky Pryce, former head of the UK Government Economic Service, Amelia Cox, co-chair of the women's leadership student interest group at Cambridge university's Judge Business School, and Hannah Bargawi, senior lecturer at the department of economics at SOAS, speak to OMFIF's Danae Kyriakopoulou.
COMMENTARY 
Germany just avoids technical recession
Germany narrowly escaped a technical recession at the end of 2018, writes Carsten Brzeski. This performance was the result of too many one-offs, surfacing structural weaknesses and external uncertainties.
However, one can still find encouraging signals, and there are fundamental reasons to be optimistic.
MEETING
Developments in the euro area
The euro area faces continuing uncertainty and new challenges from across the continent.
Natacha Valla, deputy director-general for monetary policy at the European Central Bank, will discuss Europe's economic outlook, the ECB's monetary policy strategy and major issues confronting the euro area.
NEWS
Scepticism over China growth target
As expected, China has lowered its growth expectations for this year, blaming its trade war with the US. It now has a target of between 6%-6.5%.
These numbers should be regarded with scepticism, David Marsh told CNBC. China's real growth rate is 'probably only half of that', said the OMFIF chairman.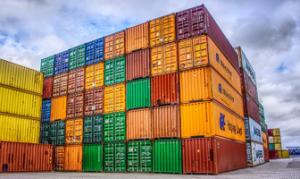 MEETING 
OMFIF-WTO seminar: Global trade tensions 
Increasing trade tensions as a result of China-US relations and Brexit have put trade at the centre of global economic debate. The World Trade Organisation and OMFIF organise a seminar on global trade tensions. Topics include trade in services and geopolitical challenges to the world trade agenda.
PODCAST 
Ahead of the ECB
Ahead of the European Central Bank's monetary policy decision on 7 March, Miroslav Singer, director for institutional affairs and chief economist of Generali and former governor the Czech National Bank, joined OMFIF's Marcin Stepan to discuss Europe's economic outlook and the future path for monetary policy.
COMMENTARY 
Weidmann ECB chances rising again
The rising probability of a comparatively 'soft' Brexit has added to the chances that Jens Weidmann, Bundesbank president, could after all become the next head of the European Central Bank.
Even if politics are increasing Weidmann's chances, securing his nomination will not be easy, writes David Marsh.