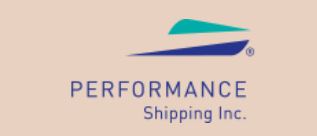 PERFORMANCE SHIPPING INC. Announces the Date for Reporting the 2019 FIRST Quarter Financial Results
 ATHENS, GREECE, April 12, 2019 – Performance Shipping Inc. (NASDAQ:DCIX), (the "Company"), a global shipping company specializing in the ownership of containerships, today announced that its financial results for the first quarter ended March 31, 2019 are scheduled to be released before the opening of the U.S. financial markets on Friday, May 10, 2019.
About the Company
Performance Shipping Inc. is a global provider of shipping transportation services through its ownership of containerships. The Company's vessels are employed primarily on time charters with leading liner companies carrying containerized cargo along worldwide shipping routes.