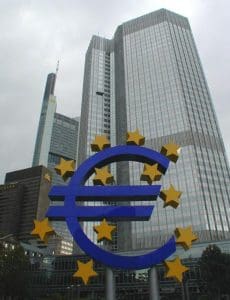 Weidmann ECB countdown, Safeguarding financial stability
Commentary: Weidmann ECB countdown
By David Marsh in London
The probability is rising that Jens Weidmann, Bundesbank president since 2011, will replace Mario Draghi as head of the ECB. But it would be combined with many risks. A last-minute attempt to block him cannot be ruled out. Signals in Weidmann's favour may come as early as next week. Decision-making on the ECB job forms part of continent-wide political shifts – including the nomination of a new European Commission chief and expected departure of British Prime Minister Theresa May – after the European Parliament election results.
Read the full commentary on the website.
Meeting: Safeguarding financial stability
Wednesday 29 May, London, 12:00 BST
Over the last 11 years since the financial crisis, the UK's regulatory framework has gone through myriad changes.
Elisabeth Stheeman, member of the Financial Policy Committee at the Bank of England, will share her view on risks to the UK financial system, and policies to safeguard financial stability.
Request to attend the meeting.