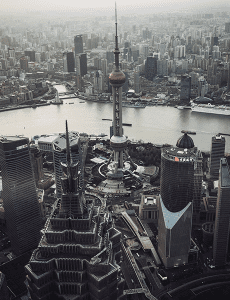 China writing new interbank rules, OMFIF launches Global Public Investor 2019
Commentary: China writing new interbank rules
By Herbert Poenisch in Beijing
China's commercial banks have struggled in the international arena. They are the biggest in the world, but must abide by rules written over the past few decades by western banks, despite having operated correspondent accounts for many years and working as trusted partners in the global interbank market. Chinese banks' sense of unease about not setting the rules of the game has led to the establishment of many joint interbank associations with major emerging and partner economies around the world.
Read the full commentary on the website.
Launch: Global Public Investor 2019
The 2019 edition of OMFIF's Global Public Investor,launched yesterday in Singapore, surveys the performance and practices of central banks, sovereign funds and public pension funds across a wide range of investments, as well as their activities in the digital economy and sustainable investment. Contributors to GPI 2019 include governors and economists from central banks and funds in Greece, Austria, Hong Kong, Singapore, France, South Africa, Mexico, Hungary, Japan, the Philippines, Netherlands and UK.
Learn more about Global Public Investor and receive complimentary access to the 2019 edition.