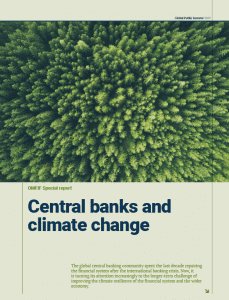 GPI 2019 special report: Central banks and climate change
Thank you for downloading your complimentary copy of the GPI 2019 special report on central banks and climate change. Click here to access the report.
Click here to download the rest of GPI 2019 and interactive databank with 6 years of GPI data. Click here if you would like to receive daily or weekly commentaries from OMFIF on key themes affecting global public investors.