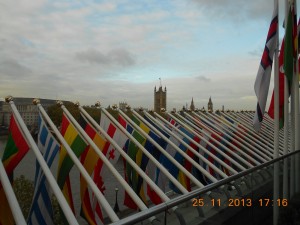 Need to understand scrubbers? Attend the IMO symposium on Sulphur 2020 and alternative fuels
Not sure about scrubbers? Attend the symposium
http://www.imo.org/en/About/Events/Pages/Symposium-on-IMO-2020-and-Alternative-Fuels–.aspx 
I would like to make sure that you are aware of the symposium we are holding in two weeks to which you are invited –
http://www.imo.org/en/About/Events/Pages/Symposium-on-IMO-2020-and-Alternative-Fuels–.aspx
There is a fantastic agenda – and there is a specific session on scrubbers –
Day 1 IMO 2020 (Thursday, 17 October 2019, one day session)
16:30 Use of scrubbers and LNG to comply with the 0.50% requirement followed by Q & A
Full speaker list will follow shortly.
IMO 2020 – what is it – http://www.imo.org/en/MediaCentre/HotTopics/Pages/Sulphur-2020.aspx 
From 1 January 2020, the limit for sulphur in fuel oil used on board ships operating outside designated emission control areas will be reduced to 0.50% m/m (mass by mass). This will significantly reduce the amount of sulphur oxides emanating from ships and should have major health and environmental benefits for the world, particularly for populations living close to ports and coasts.