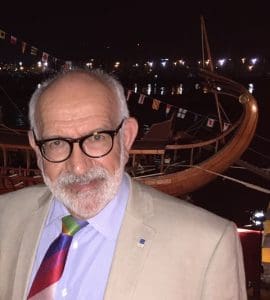 Dry Market loses the 1,800 points threshold
The BDI (Baltic Dry Index) lost 46 points earlier on today and now stands at 1,757 points losing the 1,800 point threshold thanks to the triple digit Capes' fall. Geopolitics still getting more than sour. John Faraclas' brief daily recap:
The Capes' loss was 218 points with the BCI now standing at 3,013 and if this free fall continues we might see even the 2,500 point-mark very soon. Let's hope not!
The Panamaxes' had a contained fall of only three points with the BPI now reading 1,722…
13 points down for the Supras' BSI now at 1,204 points…
Down six points for the Handies' BHSI now at 673…
The Wets creating another momentum especvially with the Dirties above the 1,000 point mark!
The WTI a bit down at US$ 52.45; excellent news and lets hope the fall continues for the benefit of over 7 (seven) billion people all over Planet Ocean.
As said in the preamble, Geopolitics getting more than sour especially with the MIGRANTS and Tarde Wars – not to say with nukes et al; "expediting" and reverting asap. In the meantime have a nice evening and remain on guard from actions emanating from Pirates, Terrorists, Criminals and Business Hooligans whatsoever wherever you are on Planet Ocean!!