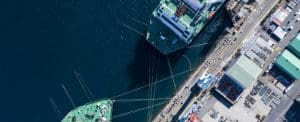 Shipping confidence dips as trade wars intensify
Confidence in the shipping industry fell in the three months to end-August 2019 according to our latest Shipping Confidence Survey.
The average confidence level recorded by the survey was 5.8 out of a possible maximum of 10.0. This compares to the figure of 6.1 recorded for the quarter ended May 2019.