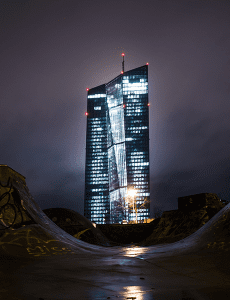 Europe's fiscal fisticuffs, Examining prospects for monetary and fiscal policy coordination
Thursday 17 October 2019  –  Vol.10 Ed.42.3
Commentary: Europe's fiscal fisticuffs
By Chris Papadopoullos in London
The macroeconomic consensus favours fiscal easing in Europe, but those countries with fiscal room are not the ones in most need of reflation. Brexit will make creating the infrastructure for fiscal union easier; those countries that have resisted centralisation have lost a major ally. The fear of the old guard is that even if ambitions for fiscal union are thwarted by national politics, European commissioners will take to imaginative use of the European Central Bank's balance sheet and blur the line between fiscal and monetary policy.
Read the full commentary on the website.
Podcast: Examining prospects for monetary and fiscal policy coordination
Jean Boivin, managing director and head of global research at the Blackrock Investment Institute and former deputy governor of the Bank of Canada, joins OMFIF's Mark Sobel to discuss the limits of conventional and unconventional monetary policy tools, and the prospect for closer co-operation between monetary and fiscal policy. They touch upon the adverse impact of long-term low interest rates, the creation of an emergency fiscal facility and the potential risk to central bank independence.
Listen to the recording, or search 'OMFIF' on your smartphone's podcast app.