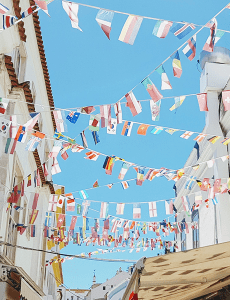 IMF's raison d'être in jeopardy, Europe's fiscal fisticuffs, and more
THE WEEKEND REVIEW  
Latest opinion and analysis from OMFIF around the world
14-18 October 2019, Vol.10 Ed.42
Most-Read Commentary
Imperilled co-operation at IMF annual meetings: With multilateral co-operation remaining under assault, many prominent voices are searching for answers as to how future fiscal and monetary policy should be conducted, writes Mark Sobel. The question now is whether the IMF can be a pre-eminent voice in finding solutions to these epic challenges.
Commentary
Europe's fiscal fisticuffs: The macroeconomic consensus favours fiscal easing in Europe, but those countries with fiscal room are not the ones in most need of reflation, writes Chris Papadopoullos. Brexit will make creating the infrastructure for fiscal union easier; those countries that have resisted centralisation have lost a major ally. Read more.
Meeting
China and the global economy: 
To mark the 90th anniversary of the Bank of China's London branch, OMFIF and the Bank of China convene on Tuesday 29 October an audience of private and public sector participants from around the world to discuss liberalisation of the Chinese economy and opportunities for global investors. 
Read more
.
Podcast
Prospects for monetary and fiscal policy coordination: Jean Boivin, managing director and head of global research at the Blackrock Investment Institute and former deputy governor of the Bank of Canada, joins OMFIF's Mark Sobel to discuss the limits of conventional and unconventional monetary policy tools. Listen to the podcast.
Commentary
IMF's raison d'être in jeopardy: The IMF has been working intensively behind the scenes with China and others, but it must step up its efforts amid the new official creditor landscape to ensure low-income country debt sustainability, writes Mark Sobel. Perhaps, though, the greatest challenge is the jeopardy facing the Fund's raison d'être. Read more.
Copyright © 2019, All rights reserved.