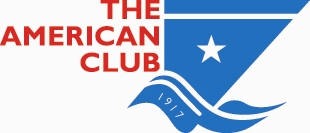 American Club Member Alert (November 15, 2019)… 
LOSS PREVENTION: GUIDANCE ON THE IMPLEMENTATION SCHEME FOR COMPLIANCE WITH THE 2020 MARINE FUEL OIL SULFUR CAP ISSUED BY THE MARITIME SAFETY AGENCY (MSA) OF THE PEOPLE'S REPUBLIC OF CHINA (PRC)
NOVEMBER 15, 2019
LOSS PREVENTION: GUIDANCE ON THE IMPLEMENTATION SCHEME FOR COMPLIANCE WITH THE 2020 MARINE FUEL OIL SULFUR CAP ISSUED BY THE MARITIME SAFETY AGENCY (MSA) OF THE PEOPLE'S REPUBLIC OF CHINA (PRC)
Your Managers draw Members' attention to the MSA's new guidance on the implementation scheme for compliance with the January 1, 2020 sulfur cap requirements for ships of foreign origin navigating in both coastal and inland waters of the PRC.
The MSA will issue a further internal guidance on the enforcement of the scheme by the end of the year. Currently, MSA officers will check ships' certificates, bunker delivery notes, test reports of oil and oil record books etc. and randomly take samples of oil for testing its content of sulfur using portable devices during inspection on site.
Your Managers recommend that Members take note of this information and be guided accordingly.
The American Club's correspondent, Huatai Insurance Agency & Consulting Services, Ltd., are thanked most warmly for their assistance in this matter.