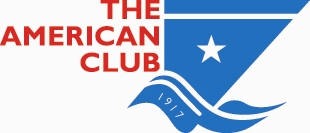 American Club  Member alert (January 24, 2020) re-outbreak of the 2019 novel Coronavirus
JANUARY 24, 2020
OUTBREAK OF THE 2019 NOVEL CORONAVIRUS
Members will no doubt be aware, through extensive media reports, of the recent outbreak of the 2019 Novel Coronavirus (2019-nCoV). It was first detected in Wuhan, Hubei Province, People's Republic of China. Since the original outbreak, the 2019-nCoV is reported to have spread internationally. Other known coronaviruses include Severe Acute Respiratory Syndrome (SARS) and Middle East Respiratory Syndrome (MERS).
2019-nCoV infection presents symptoms that include fever, cough and shortness of breath. These may appear from two to fifteen days after exposure.
Your Managers will keep Members informed in regard to any further maritime-related updates relevant to 2019-nCoV. Further information on the virus can be found at the Centers for Disease Control and Prevention (CDC) website at:
and at the World Health Organization (WHO) website at:
To date, no maritime notices have been issued by port state authorities requiring any specific measures to be taken. In the meantime, Members should ensure that:
Any cases of suspected 2019-nCoV are reported to the authorities to arrange medical assistance shoreside to prevent or limit the spread of the virus. Additional measures should be taken to isolate any infected personnel from the remainder of the crew.

All crew members conduct and maintain good personal hygiene practices.

All crew members are vigilant in monitoring other crew members or shipboard visitors in locations where the virus is known to be present.

All crew limit their interpersonal contact with shoreside personnel and avoid disembarkations ashore in locations that are known to be affected by the 2019-nCoV. Such actions may include wearing protective masks and more frequent hand washing.
The American Club thanks Oasis P&I in Shanghai for their contribution to this Alert.