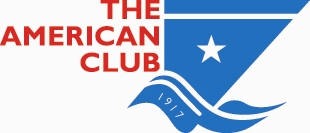 American Club member alert (February 10,2020) re – outbreak of the 2019 novel Coronavirus – Managers' Shanghai and Hong Kong offices
The following Member Alert is also available on our website at:
FEBRUARY 10, 2020
OUTBREAK OF THE 2019 NOVEL CORONAVIRUS – MANAGERS' SHANGHAI AND HONG KONG OFFICES
SHANGHAI OFFICE
The Shanghai Municipal People's Government issued a notice on February 6, 2020 encouraging all businesses operating in Shanghai to allow staff to work from home. Your Managers' local office will be complying with that advice, and personnel based in that office will be working from home next week. Their contact details can be found on the Club's website at:
HONG KONG OFFICE
Similarly, the Hong Kong Government has also appealed to the private sector to continue to work from home until February 16, 2020 in order to reduce contact among people. They have also extended the special work arrangements for all non-essential Hong Kong Government personnel. The relevant details can be found at:
As in the case of your Managers' Shanghai office, this appeal will be recognized and acted upon. Personnel in the Hong Kong office will therefore be working from home for the following week, and their contact details can be found on the Club's website at:
As previously noted, in the case of both Shanghai and Hong Kong, circumstances on the ground remain fluid, and further updates will be supplied as needed. In the meantime, your Managers remain pleased to report that their Shanghai and Hong Kong offices staff and their families, remain safe and well, and have happily not been directly affected by the Coronavirus outbreak to date.