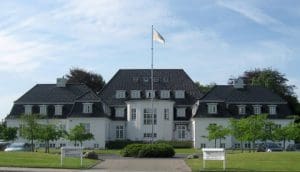 Shipping number of the week – Brazilian iron ore exports drop 19% – a slow start to the year
Brazilian iron ore exports had a slow start in January with exports totalling 26.7 million (m) tonnes, a 19% decline year-on-year. Two thirds of total exports, 18m tonnes, went to China. The coronavirus has had parts of China quarantined throughout much of February and as the country struggles to get back on its feet, Brazilian iron ore exports and the general dry bulk market remain hugely challenged in the coming month.
This years' early Chinese celebration of the Lunar New Year, alongside heavy rainfalls in Brazil and continued infrastructure disruptions following the Brumadinho tailings dam collapse last year, are the primary reasons behind the low Brazilian iron exports in January.
Most Brazilian iron ore shipments are fixed on long-term employment contracts, while additional cargoes are fixed in the spot market. The spot fixtures in February have already indicated another slow month for Brazilian exports, with only two spot cargoes to China being fixed in the first two weeks of the month, compared to six fixtures in the same period last year.
Many of the ships fixed on the long-term contracts are Valemax and Very Large Ore Carriers, some of which were converted from Very Large Crude Carriers between 2007 and 2011. As their 10-year contracts are coming to an end, BIMCO expects those ship without a charter to be demolished. Newer ore carriers, to be delivered later in this year, are however expected to take their place in the long-term iron ore contracts shipping market.