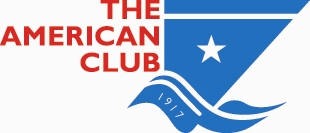 American Club Member Alert (March 6,2020) Re – Outbreak of COVID-19  virus – Managers' Shanghai and Hong Kong Offices
MARCH 6, 2020
OUTBREAK OF THE COVID-19 VIRUS – MANAGERS' SHANGHAI AND HONG KONG OFFICES
Your Managers refer to previous Member Alerts on this subject. The purpose of this message is to provide an update on recent developments affecting the Managers' offices in both Shanghai and Hong Kong.
SHANGHAI OFFICE
Circumstances in Shanghai remain unchanged from those which were reported to Members earlier. Personnel based in your Managers' local office will continue to work from home. Their contact details can be found on the Club's website at:
HONG KONG OFFICE
Circumstances in Hong Kong are more flexible, and staff based in that office have been in attendance there during the past week. However, they are equally able to service Members' needs while working from home as conditions might demand.
In any event, whether they be physically present in the Hong Kong office or working from home, contact details of the Managers' Hong Kong-based staff can be found at the Club's website at:
As noted in the past, in the case of both Shanghai and Hong Kong, circumstances on the ground remain fluid, and further updates will be supplied as needed. In the meantime, Members are asked to note their records accordingly.