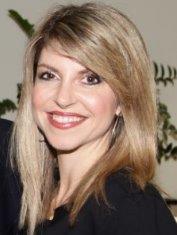 Refresher – Incident Investigation & Root cause analysis
Live Virtual Classroom
Aim:
This course is designed for shore and ship staff who want to refresh their knowledge into the topic of incident investigation and get updated with the different methods and tools for root cause analysis.
Participants will review incident analysis tools to real cases in order to refresh their individual skills.
This course is conducted in an interactive style, switching between input sessions with presentations and work by the participants, where participants will be actively involved.

Objectives:
§ To refresh participants' skills and enable them to carry out an effective incident investigation
§  To get an updated overview with a wide range of tools and techniques suitable for use in the maritime industry and practice using them
Focus Points:
§ Reporting requirements
§ The Investigation Process
§ Operational readiness
§ Gathering Evidence
§ Effective Interview Techniques
§ The Human Element
§ Incident Analysis Methods
§ Event and causal factor charting
§ Fact Tree Analysis
§ Root Cause Analysis using M-SCAT methodology
Entry requirements: It is expected that participants have already completed a full Practical Incident Investigation & Root Cause Analysis course prior to attendance
Duration: 1 day
Who should attend: Shore and ship staff involved in the continuous improvement of the company's management system, e.g. safety, health, security, environmental and quality managers, operation managers, designated persons, company security officers, superintendents, masters, ship officers and engineers.
Others: Personnel of maritime administrations, insurance firms, consultants, engineers
| | |
| --- | --- |
| Date: | 17 December 2020 |
| Location: | Live Virtual Classroom (link to be provided) |
| Time Schedule: | 10.00hrs – 17.30hrs |
| Trainer: | Mr. Evangelos Marangakis, Maritime Consultant & Academy Trainer |
| Course Fee: | 400 EURO/delegate (plus VAT) |
| Enrolment Deadline: | December 9th 2020 |
Equipment required: This course will be conducted online, therefore an internet connection is required. Interaction between the trainer and participants will be encouraged. Make sure you connect through a PC or a laptop with sufficient screen size. A connected camera, a microphone or an audio headset during the course will enhance the quality of training.
To enroll in this course, please use the attached Application Form.
Our updated Maritime Academy Hellas Training Courses Schedule is attached in this message.
Should you require any further information or clarification, please do not hesitate to contact us.
Best regards,
Vassilia Dimitrakou
Senior Academy Advisor
Maritime Academy Hellas
Maritime Service Centre & Advisory
DNV GL Hellas S.A.
vassilia.dimitrakou@dnvgl.com
Phone: +30 210 4100200
Please copy your answer to the e-mail address: academy.hellas@dnvgl.com

Find out more about one of the broadest training portfolios in the maritime industry: www.dnvgl.com/maritime-academy
Register your company's email address through our webpage to get updated with our Academy Newsletters,
Smart-ups and announcements https://www.dnvgl.com/maritime/email-subscriptions.html