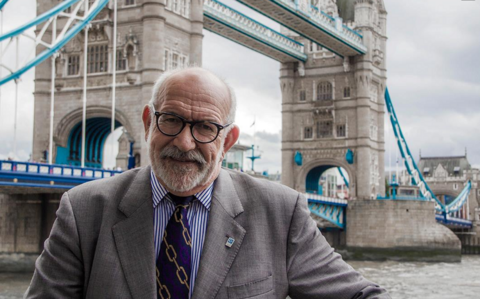 Markets fighting back; Geopolitics sour and COVID's Vaccine under way…
The BDI (Baltic Dry Index) gained 21 points since last Friday and now stands at 1,169. Looks likely a Joe Biden administration will run the show on Planet Ocean, unless the shit hits the fun… We are sceptical and cautious until the very last moment… A Vaccine "breakthrough" looks likely but hold a small basket until we see the end result and the projected diminishing effect… John Faraclas'
The Capes' BCI clinched some valuable points, as it seems to us there isn't much steam there… and now reads 1,450 – plus 15!
The Panamaxes' BPI up 31 points at 1,384; well done…
More than well done for the Supras' BSI now at 952 – up 22 points!
The Handies' BHSI up four at 606.
No steam as many expected… CAUTION for the Dries…
The Wets, once again with mixed feelings; the last published BDTI (Dirties) and BCTI (Cleans) stood at 437 – down one and 372 – plus four points respectively. Still low levels…
The WTI upsetting us; up US$ 1,26 since last Friday, today ended up at US$ 42.96 C A U T I O N!
The World Debt is now US$ 280 trillion!!!!!!!!!!!!!!!
The Geopolitics will become more interesting as the end of the American presidential mess melodrama finishes. Having lots of connections at the other side of the Atlantic – family, friends, clients, viewers, we are more than privileged to monitor all happenings there. Planet Ocean will be rebooted; a MUST! Be ready though for many upheavals.
MIGRANTS still bothering our society particularly in Europe. On all counts, we blame openly the politicians and we invite them live on any A1 TV station to ridicule them It is about time we use this strong language! MIGRANTS remain the most important and dangerous issue!!!!
The faulty line from Gib to Afghanistan and from the Caucuses to the Horn of Africa continues to produce tsunamis… The messy Balkans – Bulgarian now having issues with North Macedonia, Bosnia & Herzegovina, Serbia, Kosovo, Albania, Greece and Turkey… Further, down in the Aegean Greece and Turkey with Cyprus too… Syria, The entire Middle East… Eritrea and Ethiopia …. Armenians and Azeris in Nagorno Karabakh with Turkey conspicuously interfering but we all know, everybody knows… Libya…
Don't be surprised of what might erupt… Afghanistan too in a mess…
BREXIT issues loom in the background; caution…
The EU: continuous o be in limbo over too man issues…
China upsetting the entire Pacific Basin and in particular South China Sea were lately things come close to hostilities… Taiwan also continues to be a thorny issue… New armaments from USA's supplies upsetting China…
US warships from time to time check the reflexes of both Russia and China..
Japan is watching…
Don't forget North Korea…
Central and South America as well as Africa in total mess for a multiple of reasons… Financial, Social, Political and too much fraud… An objections…eh?
Coronavirus COVID – 19 Vaccine becomes the big issue of yet another exploitation… Let's see how logistics for its distribution works… Let's see who has the priority and how same will work…
The COVID-19 death row continues as well as the cases worldwide… An "unstoppable" virus..
More news tomorrow.
Have a nice evening and ensure you continue to remain on guard from actions emanating from Pirates, Terrorists, Criminals and any Business Hooligans whatsoever wherever you are on Planet Ocean. Once again a big THANK YOU to all who really care for all humans – Doctors, Nurses, Seafarers, Dockers, Port Authorities et al during this Coronavirus disaster!! We repeat: Do please invest in Hospitals including Equipment, Doctors, Nurses and any useful means to avoid further disasters! Become more disciplined and care for the Environment too. Lastly: Education and Training for all to be able to tackle these disasters. Let us work collectively together and NOT opt for a fistful of Dollars to restart the already collapsed global economy… which is in red US$ 280 (twohundredandseventy) trillion…