Panamaxes fall might influence Dry Market's rise but hope is still there. Perplexed Geopolitics and worrying COVID-19…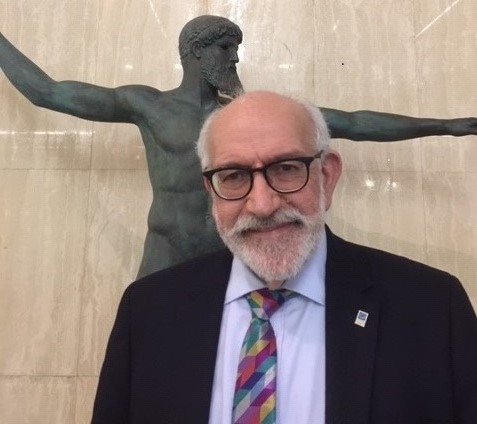 The BDI (Baltic Dry Index) was up five points since yesterday and now stands at 1,301 points. Geopolitics still perplexed and worries over COVID-19 are a reality. John Faraclas' brief recap:
The BDI managed to go over and above the 1,300 points threshold despite the 33 points loss from the Panamaxes with the BPI at 1,433 points..
The Capes continued to rise surpassing the 1,700 points threshold and now read 1,705 – plus 38…
Three plus points for the Supras' BSI now at 1,057…
An ace keeps the Handies BHSI up at 676 points…
This was a much-needed situation as the general outlook in the Dry Market is bleak, despite short-term projections for further advances…
The Wets once again with mixed feelings; the last published BDTI (Dirties) and BCTI (Cleans) stood at 453 – plus 14 and 411 – minus 13 points respectively. Seems that the Cleans might fall further and might even go below the 400 points threshold…
The WTI rose to US$ 48.3 – that's a plus of 49 cents; a dangerous rise which might continue. CAUTION!
The Geopolitical situation remains more than perplexed and we all wait the 20th of January 2021 to see Biden's announcement of how he intents to rule Planet Ocean as well as how he will tackle and solve dozens of issues, from saving the Environment as well as pursuing a policy to save lives from Coronavirus' "wrath"… In the meantime we MUST all be alerted as some clever dicks might pull the trigger and despicable situation might engulf all, particularly within the famous faulty line between Gib and Afghanistan and Caucuses down to the Horn of Africa…
Coronavirus COVID-19 anathema advances further with a new threat detected in the UK and being more dangerous and lethal from the current one… we will know more tomorrow…
More news on Geopolitics and Coronavirus in our weekly recap tomorrow; until then have a nice evening ensuring you continue to remain on guard from actions emanating from Pirates, Terrorists, Criminals and any Business Hooligans whatsoever wherever you are on Planet Ocean. Once again a big THANK YOU to all who really care for all humans – Doctors, Nurses, Seafarers, Dockers, Port Authorities et al during this Coronavirus disaster!! We repeat: Do please invest in Hospitals including Equipment, Doctors, Nurses and any useful means to avoid further disasters! Become more disciplined and care for the Environment too. Lastly: Education and Training for all to be able to tackle these disasters. Let us work collectively together and NOT opt for a fistful of Dollars to restart the already collapsed global economy… which is in red US$ 280 (twohundredandeighty) trillion…