A Capes dominated Dry Market amid total misery in a perplexed Geopolitical environment "ruled" by Coronavirus on Christmas Eve…and beyond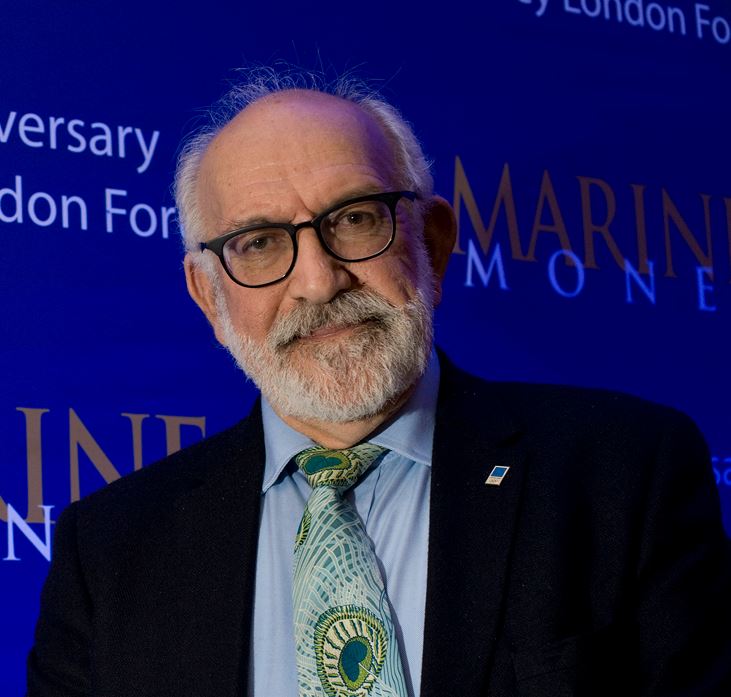 The BDI (Baltic Dry Index) clinched four points, thanks to the Capes' "rally" and now feels safe at 1,366.  The Change of Guards in Washington is the real talk in Madison Avenue, despite the fact that president Trump has not yet accepted defeat and will do until the "end"  and everything is possible… to defend his title and pride… Coronavirus' anathema proves how unethical and unready – needless to say unprepared our society is in 2020 despite technological and scientifically strides. The whole blame rests with the political establishment in its entirety. John Faraclas' daily and weekly recap:
On a weekly basis, the BDI was up 41 points – from 1,325 on 18 December 2020, all thanks to the Capes' rise…
The volatile surge of the Capes' BCI is more than evident; from a triple digit rise yesterday to mid-20's today, but surpassing the 2,000 points threshold and now, standing at 2,006, sends a clear message: CAUTION; but interpreting same, owners must feel lucky. The weekly score was 204 points plus – up from 1,802…
A contained fall by the Panamaxes' BPI at 1,328 – minus eight raises eyebrows… Minus 77 points on a weekly basis and loss of the 1,400 points threshold looks a bit serious …
A falling BSI makes Supras' feel uncomfortable at 1,039 – minus eight… On a weekly basis, the loss of 18 points (1,057 on 18/2) is very significant…
Stagnation for the Handies' BHSI at 677… An …ace lost since last week (678 last Friday 18/12)…
All in all a falling Dry Market despite the plus symbol… One size, as we have stressed numerus times before, does not make nor creates a market…
Stagnation with the Wets on a daily basis but ups and downs on the weekly do count; the last published BDTI (Dirties) and BCTI (Cleans) stood at 466 and 385 points respectively. On a weekly basis the Dirties were up ten points  – from 456 and the Cleans down 21 – from 406 losing also the 400 points threshold…. Despite these results, there is hope for the Wets…
Overall, not a nice ending of the year; it wasn't what owners and gurus expected given that most of the time the BDI was low  with the exception in July and October being close to the region of 2,000 points… The Wets too did not performed well, save an exemption until September after which freight rates went under with major losses…
Containers managed well, particularly towards the end of the year with high demand but low response logistics wise… 2020 was one of the best years in a decade for boxships!
On all counts,  vessels managed to survive but one should not use the Coronavirus pandemic as an excuse… 2021 will come as a surprise to all enhancing our view that shipping becomes, regrettably, shipping for the very very very few.
The WTI ended at US$ 48.23, which is 95 cents lower than last Friday's closing at US4 49.18… 2020 was a year of many surprises bringing the WTI even down to rock bottom of US$ 19.12 !!!! April and May 2020 were crucial months and Planet Ocean's 7.8 billion people took a deep breath of relief…
The Cruise Industry part of Maritime Tourism as well as Travel / Holidays completely floored down due to Coronavirus and will take time until we see its change in a new era… Watch this space….
Good to see new newbuildings and propulsion eco-methods. we must also see acceleration on the demolition front…
Difficult days for the Ship-finance front… The pattern of Shipping is changing… Environmental issues at the forefront of this big change… CAUTION!
Geopolitics are in the worse possible state of affairs:
MIGRANTS once again dominated the news becoming the most important issue.
Turkey on all counts looks likely to rock Peace and "influence" many nations, supported by many inhumane nations, even within the EU with "vested" interests… A shameful situation supported mainly by Germans who over 200 years become siamese twins with the Turks…
Armenia, The Balkans, Cyprus, Greece, Libya, Iraq, Syria, and other nations within the 1,500 miles radius might be attacked…
BREXIT a reality; its OK.. It's the EU the once who lost on most issues…
The European Union once again remained in tatters…
The Middle East enters a new era with many nations making Peace with Israel; time will tell…
Iran as defiant as ever… Wonder what president Trump will do there or even Biden when he takes over…
Russia tries hard to upset the superpowers' balance… but…
China will cause mess in South China Sea… Watch it. Watch the Chinese – Australian twist…
North Korea looks "fine"… but you never ever know…
The Subcontinent might erupt sooner or later…
Japan is closely watching…
Africa: time to reboot in all fronts before corruption and terrorism takes over… Watch the trade proxy wars and the Chinese intervention…
At the other side of the Atlantic, do please closely watch events in USA, especially those leading to the change of guards in the White House.
Central and South Latin America: Mind the tsunamis…
The current Recession will turn Planet Ocean upside down and social upturns might become the "norm" as the politicians spectacularly failed to address and impose appropriate economic and financial policies…
More on Geopolitics in our special report in January 2021…
Finally, the Coronavirus Anathema continues and brace for the next three years as things will go beyond imagination and beyond your wildest dreams. One issue is the political failure to impose on time lockdowns, the other and most serious one is quality and results of the vaccines as well as logistics to ensure a concurrent lethal hit in smashing the virus which engulfs Planet Ocean like a Lernaean Hydra.
Have a nice Christmas and will resume after the New Year; until then ensure you continue to remain on guard from actions emanating from Pirates, Terrorists, Criminals and any Business Hooligans whatsoever wherever you are on Planet Ocean.  Once again a big THANK YOU to all who really care for all humans – Doctors, Nurses, Seafarers, Dockers, Port Authorities et al during this Coronavirus disaster!! We repeat: Do please invest in Hospitals including Equipment, Doctors, Nurses and any useful means to avoid further disasters! Become more disciplined and care for the Environment too. Lastly: Education and Training for all to be able to tackle these disasters. Let us work collectively together and NOT opt for a fistful of Dollars to restart the already collapsed global economy… which is in red US$ 290 (twohundredandninety) trillion…
P.S. We will also come back with our special Christmas Night.
These odd days we live and in particular this first recorded Festive Season's Christmas under the Coronavirus anathema –as I have "branded" same, my mind brings back memories from Charles Dickens' Christmas Night and Christmas Carol as well as of John Lennon's "So this is Christmas" and Greece's Alexander Papadiamantis' character/status.
As the themes of A Christmas Carol include the possibility of redemption, the damaging effects of isolation, and the importance of love and compassion we believe that each of these themes is displayed through Scrooge's transformation from a miserly, greedy, and lonely man into an empathetic and kind individual. Hold your breath…