Chios Marine Club's Festive Season's web do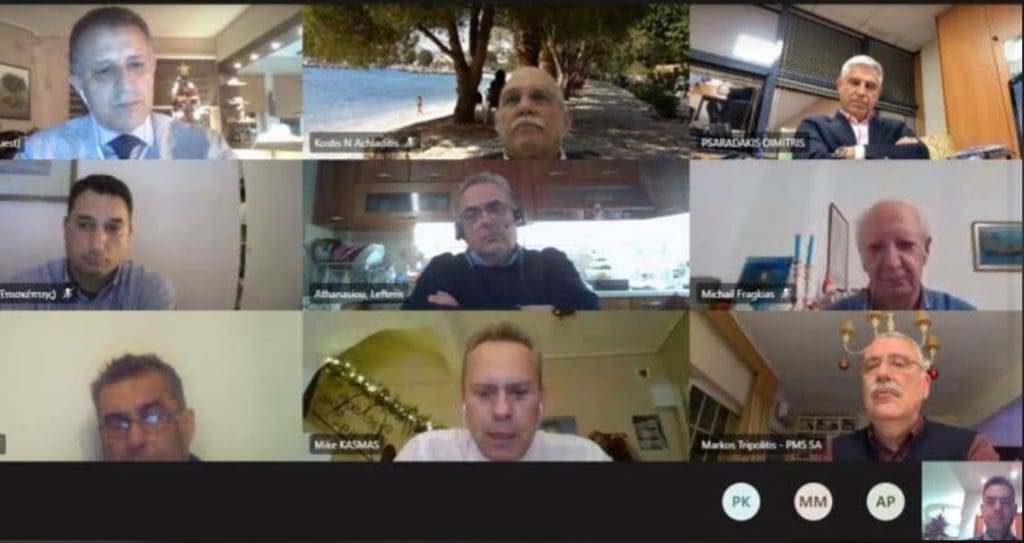 No one can escape these days the .."norm" way of meetings, conferences, debates and or Festive Season's gatherings, so we all "comply"  for the sake of survival and let us hope that things in the future will allow same and will be physically together and merrily party…
An interesting web gathering using the Team platform took place amongst members of Chios Marine Club with the nice …exception that of bringing together members living on the island of Chios all in the same screen!
The president of CMC Captain Antonis H. Pitsilos and most of the members of the BoD exchanged Christmas wishes with many Chians too with the hope that the coming New Year 2021 will bring Good Health, Hopes, Smiles and the much needed Optimism.
Warm Christmas Greetings, Happy New Year to all and in particular to our Seafarers sailing in the Seven Seas!
P.S. Ensure you order your Chios Marine Club desk diary for 2021 while stock lasts