Hot Port News from GAC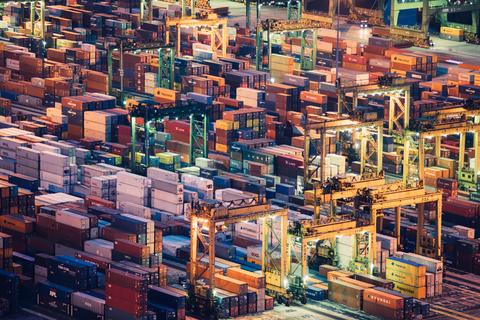 28-Dec-2020
NEW CREW CHANGE REGULATIONS
Indonesia
CESSATION OF FORCE MAJEURE EVENT
Krishnapatnam Port, India
COVID-19 RESTRICTIONS
Angola
INTERNATIONAL FLIGHTS TO RESUME
Oman
NEW BERTH FOR LARGE CRUDE OIL TANKERS
Mumbai, India
CRUCIAL MILESTONE FOR SKANDIA GATEWAY
Gothenburg, Sweden
CARGO OPERATION DISRUPTION
Port Kembla, Australia
NEW YEAR HOLIDAY
Turkey
PREVENTING THE DISCHARGE OF EGCS IN OMANI PORT & TERRITORIAL WATERS
Oman
FREEPORT MARINE FORECAST
Freeport, Bahamas
PUBLIC HOLIDAYS
Russia
COVID-19 UPDATE – FOREIGNERS TEMPORARY PROHIBITED TO ENTER INDONESIA
New crew change regulations
Monday, December 28, 2020, Indonesia
According to the immigration office, effective from 23 December 2020, foreigners holding passports of the UK, Australia, Italy and Denmark cannot apply for Indonesian visa. All foreign on-signers must have PCR test result with 72-hour validity and the negative PCR test result must be presented at the airport upon arrival in Indonesia.
All aircrafts flying from the UK are prohibited from entering Indonesia.
For more information on the new crew change regulations, or information about operations in Indonesia, please contact PT Andhika GAC at shipping.indonesia@gac.com
Cessation of Force Majeure Event
Monday, December 28, 2020, Krishnapatnam Port, India
According to a circular from the Krishnapatnam Port Company Ltd, the Force Majeure at Krishnapatnam Port has ceased. Vessels drawing maximum draft up to 17.70m at DW density 1015 can be accepted at the port with effect from 26 December 2020 at 2000 hours LT.
For further details and updates, as well as information about operations in India, contact GAC India at india@gac.com
COVID-19 Restrictions
Monday, December 28, 2020, Angola
The Government of Angola has suspended indefinitely all flights and connections from South Africa, Australia, Nigeria and the United Kingdom with immediate effect due to the aggravated COVID-19 situation in these countries.
Airlines that fly non-directly to Luanda will not accept passengers originating from these countries.
Visa issuance to persons of the abovementioned nationalities has also been temporarily suspended until further notice.
For further details or information about operations in Angola, contact GAC Angola at angola@gac.com
International Flights to Resume
Monday, December 28, 2020, Oman
The Supreme Committee in Oman has announced the lifting of the ban on international flight movements from 12am on Tuesday, 29 December 2020. Land borders and seaports will also reopen.
It is compulsory for a PCR test to be done before flying into Oman from other countries.
The Committee has suspended the exemption from health isolation for those arriving on short visits to the Sultanate of less than seven days.
The following measures are applicable at all border points of the Sultanate, and travellers must follow these procedures:
Download and register on the Tarassud application before coming to the Sultanate.
PCR negative test upon arrival in the Sultanate, provided that the examination was conducted not exceeding 72 hours prior to arrival.
Mandatory to have health insurance covering the costs of treating Covid-19, with the exception of Omanis, citizens of the Gulf Cooperation Council countries and holders of free treatment card.
Conduct a polymerase test for Covid-19 upon arrival from abroad at the Sultanate's airports.
Electronic tracking bracelet will be provided at all border crossings. Travellers must commit to a seven-day quarantine during which the tracking bracelet must be worn. The tracking bracelet will be removed after completion of the quarantine, provided no symptoms of the disease appear during that period, with a re-examination on the eighth day.
For further details and updates, as well as information about operations in Oman, contact GAC Oman at oman@gac.com
New berth for large crude oil tankers
Monday, December 28, 2020, Mumbai, India
Mumbai Port has constructed a new berth – JD-5 – to accommodate large crude oil tankers, in additional to the existing four JD berths (JD 1-4).
JD-5 will be exclusive for Crude oil tankers and will have the following parameters:
Draft: 15.80 M @ 3 M tide
Displacement: 200,000 Tons
LOA: 359 M
The berth is expected to be open for operations by the end of December or mid-January.
For information about operations in India, contact GAC India at india@gac.com
Crucial milestone for Skandia Gateway
Monday, December 28, 2020, Gothenburg, Sweden
The Skandia Gateway project in Gothenburg has reached a crucial milestone. The environmental impact assessment has been completed, and documents have been submitted for examination by the Land and Environment Court.
Initial studies were conducted in 2014-2017 to address the need for more extensive dredging of the fairways and the inner port area. The studies were part of a provisional plan to increase capacity at the Skandia Terminal and enhance the competitiveness of the only port in Sweden with direct services to the Far East. The lead time for an infrastructure project of this nature and magnitude is 8-10 years.
The Swedish Maritime Administration and the Gothenburg Port Authority have now submitted permit applications and an environmental impact assessment, consisting of more 1,000 pages, to the Land and Environment Court in Vänersborg. The assessment is a collective evaluation of the project's impact on human health and the environment.
A permit from the Land and Environment Court is vital if quay reinforcement at the Skandia Terminal is to commence in 2022, and dredging in 2024, and if work to increase quay depth is to be completed by 2026. The permit review will not only cover quay reinforcement but also water-based work, including blasting and dredging in the Northern Fairway, previously the Torshamn Fairway, and in the dock at the Skandia Terminal. The hope is that negotiations with the Land and Environment Court can commence during the latter half of 2021…
…The most efficient section of the fairway has been identified by pilots from the Gothenburg pilot area with the aid of the Maritime Administration simulator. Some 60 test runs were undertaken in varying weather and wind conditions and using a virtual vessel measuring 430 × 65 metres and with a draft of 17.5 metres. The simulations were also used to determine dredging volumes.
The Transport Administration forecast for 2040 shows that 65-70% of Swedish container volumes to and from the Far East will pass through the Port of Gothenburg. A socioeconomic analysis reveals that direct shipping results in a lower transport cost, reduced transport time, and lower environmental impact per unit.
The Safer Fairways dredging project in Gothenburg commenced back at the beginning of the 2000s. The Skandia Gateway project will focus on the same type of work, to a similar extent, and in the same areas…
…Skandia Gateway is a joint project run by the Gothenburg Port Authority, the Swedish Maritime Administration, and the Swedish Transport Administration.
(For information about operations in Sweden, contact GAC Sweden at sweden@gac.com)
Source: Extracts from Port of Gothenburg (www.portofgothenburg.com) press release
Cargo Operation Disruption
Monday, December 28, 2020, Port Kembla, Australia
A belt issue has caused a major disruption to cargo operations at Port Kembla Coal Terminal. Based on current conditions, the estimated date for the completion of repairs and resumption of cargo loading is 30 December 2020.
For further updates and information about operations in Australia, contact GAC Australia at shipping.australia@gac.com
New Year Holiday
Monday, December 28, 2020, Turkey
The New Year holiday in Turkey will start from 31 December 2020 until 04 January 2021.
All official institutions and banks will be closed during this period. Please arrange spares, provisions, etc with our office to ensure our office clears and delivers these to your vessel(s) in a timely manner.
Kindly note that some ports may suspend their operations between these dates and official services will be increased by 50% (pilotage, towage, mooring, customs), therefore please check with our office prior to calling any Turkish Port.
50% pilotage surcharge will be valid for Turkish Straits between these dates.
For information about operations in Turkey, contact GAC Turkey at turkey@gac.com
Preventing the discharge of EGCS in Omani Port & Territorial waters
Monday, December 28, 2020, Oman
With reference to the Notice to trade on Preventing the discharge of EGCS in Omani port and territorial waters, kindly note the following from Oman Ministry of Transport & Communications with regards to the law applicable for the Straits of Hormuz.
The Maritime Notice 9/2020 prohibits ships from discharging washing water into Omani ports and territorial water. Vessels navigating through the Straits of Hormuz are in Omani territorial water therefore the Maritime Notice 9/2020 is also applicable.
Vessels need to change from HFO to MGO during transit through the Strait of Hormuz.
For further details and updates, as well as information about operations in Oman, contact GAC Oman at oman@gac.com
Freeport Marine Forecast
Monday, December 28, 2020, Freeport, Bahamas
Choppy to rough marine conditions are predicted for most of this week.
Buckeye Bahamas Hub Terminal remains open.
Equinor South Riding Point Terminal is under repairs.
Offshore Lightering: weather conditions are favourable for STS operations at Offshore Freeport, Bahamas.
For information about operations in the Bahamas, contact the GAC Houston Hub Agency Center at hub.us@gac.com
Source: Elnet Maritime – GAC agent
Public Holidays
Monday, December 28, 2020, Russia
Please note that on the following days all banks, authorities, administrations and most offices will be closed.
1-11 Jan — New Year Holidays
31 Dec (Thu) — 1 Jan (Fr) — New Year's Day
7 Jan (Thu) — Orthodox Christmas Day
For information about operations in Russia, contact GAC Russia at russia@gac.com
COVID-19 Update – Foreigners Temporary Prohibited to Enter Indonesia
Monday, December 28, 2020,
Please find below the latest port news and developments affecting cruise vessels calling at ports throughout the Indonesian archipelago.
Foreigners Temporary Prohibited to Enter Indonesia 1-14 January 2021
---
Foreign Minister Retno Marsudi has announced that foreigners from all countries are prohibited from entering Indonesia starting from 01 until 14 January 2021 to prevent a new Coronavirus. There is an exemption that applies to ministerial level officials who will be making a travel visit, but still must follow strict health protocol.
For foreigners who arrive in Indonesia starting from 31 December 2020, the government will impose several regulations. The foreigner must undergo an RT PCR test before and when they arrive in Indonesia. Even it is negative, the 5 days isolation requirement applies.
For more information on the new crew change regulations, or information about operations in Indonesia, please contact PT Andhika GAC at shipping.indonesia@gac.com