DNV GL's George Teriakidis' interview to Anny Zade
Our first shipping interview for 2021 is devoted to Classification Societies and their role in safety and the environment. We begin with DNV GL which combines a history of over three centuries! Class Societies play a vital role in ship safety in helping to maintain standards in that regard plus helping the environment as well as being involved in offshore projects including energy. Furthering Maritime Education and Training is yet another important contribution; given also the technological strides and advancements their role becomes pivotal.
The current critical period with the COVID-19 pandemic puts Class Societies to the forefront of importance be it for newbuildings or trading second hand ships. At this critical time, allaboutshipping's Anny Zade asks George Teriakidis, DNV GL Area Manager Eastern Mediterranean & Black Sea, some challenging questions:
One of your company's slogans is "safer, smarter, greener." Do you find that the Covid crisis has been hampering or expediting progress by the shipping industry at large to adopting such goals?
The COVID-19 pandemic has had a significant impact on the maritime industry. But DNV GL's commitment to helping the industry become "safer, smarter, greener" operations has never been more relevant to our industry than in these extraordinary times.
Safety has always been the main concern for the whole Maritime industry. We have seen that the current crisis had had implications on both business continuity and the well-being of crews and operators. As a result, we implemented a number of safety measures in order to support the industry, while also minimizing the risks to our colleagues. Smarter digital solutions have enabled us to continue businesses even during quarantine, and remote services have been an essential part of this. The crisis has actually accelerated the digitalization trend across the industry. This is also indicated by the significant increase in the demand of remote surveys. For example, in DNV GL, more than 300 remote surveys have been taking place per week during the crisis, a 33% increase. The industry also did not stop its efforts to become greener, with new IMO regulations coming into force, while continuing the course towards the decarbonization challenge, with alternative fuels being in the spotlight.
How is your society carrying out its survey and consultancy tasks amid travel and social distancing restrictions? What measures are you taking to keep your staff physically safe and healthy in the current pandemic?
At DNV GL, we managed to keep delivering despite the travel and social distancing restrictions that came into force due to the pandemic. Our offices have remained fully operational around the world and our employees remain on the job, either in the office, on location, or at home, to help keep vessels and business running.
One of our key areas is keeping the fleet in service running, by making sure that wherever possible, surveys could continue to be delivered – even in cases where the surveyor could not attend the vessel. During the pandemic DNV GL has used our remote survey scheme through the globally available 24/7 DATE (Direct Access to Technical Experts) services. This unique DNV GL service has proven to be of significant value to our customers in these challenging times and ensured safety and regulatory compliance through the use of modern technology.
During the crisis, remote survey requests have ramped up significantly, with half of all vessels now having used the service. DNV GL also worked to provide component and material certification (CMC) services remotely where needed during the pandemic.
Alongside remote surveys generally, DNV GL launched Machinery Maintenance Connect (MMC), a new, remote approach to the machinery planned maintenance system (MPMS). Instead of requiring surveyors to travel to each individual vessel and go onboard, machinery data can be processed via algorithms and presented to customers on a digital dashboard – enabling the survey of a complete fleet in one process and unlocking new insights into vessel and fleet performance.
To manage the infection risk for our staff, a risk assessment process has been established before surveyors go onboard, along with guidelines on protective equipment and safety measures. After some seafarers have been stuck on board for weeks, even months, the crewing crisis is beginning to be resolved. However, this has increased the possibility that infected persons are onboard. Therefore, it has been established that we always call the Master and reconfirm that no crew are showing symptoms the day before, or even the day of, going on board, including when attending on subsequent days. Social distancing is always to be maintained, also during meetings with Master and Superintendents, and no shaking hands. Moreover, wearing masks is mandatory all the time when on board for both surveyors and crew, while many more relevant measures are being followed.
Can remote inspection adequately replace human examination of ships and other structures?
Remote surveys proved to be of great value for the maritime industry, especially during the COVID-19 crisis and the quarantine, where physical attendance of the surveyor was not an option. With the first trials in 2018 and full fleet wide access from February 2019, DNV GL has pioneered this service in ship classification. At the end of 2020 DNV GL had hit the milestone of 20,000 remote surveys already conducted.
Not all surveys can be completed remotely, but DNV GL's survey request system on Veracity can automatically indicate whether a survey can be executed remotely or not. Delivered from specialists in one of DNV GL's operational DATE centres in Hamburg, Oslo, Houston, Piraeus and Singapore, coverage is ensured around the clock. Remote surveys result in considerable savings in operational downtime, as well as, travel time and expenses.
This is obviously a very appealing option for our customers, but it is still important to have a surveyor attend a vessel – at least once a year. The annual survey remains vital for verifying a ship's operational condition. There is no alternative to the surveyor – we cannot only depend on a livestream. It's also about building relationships with customers and adding to our knowledge of the vessels in our fleet – all of these are much better with the personal touch.
Parts of the shipping industry are making big strides to incorporating artificial intelligence and automation into their operations. How can the society monitor such developments to ensure the highest standards of safety?
Unmanned autonomous and remotely operated are moving closer to becoming reality thanks to advances in information and communications technologies (ICT). Also, modern ships use many software-driven systems, including firmware, operating systems, application software, and network and Internet of Things (IoT) devices.
To ensure the safety of such systems, we believe that the International Maritime Organization (IMO) should set overarching regulation in very high-level terms. Beyond that, it could be left to other stakeholders, such as classification societies, to assure the technology to prove that regulations have been met.
Assurance is key. At DNV GL, our process begins when we receive a description of the basic concept behind the customer's request when building a new vessel. What is the operational intent? This forms one basis for our understanding what is required from assurance. We also need a detailed understanding of the regulations that might apply in order to decide what assurance we need to apply to meet this intent and validate the safety of the technology.
With the entire concept of such vessels being inseparable from the ICT that makes them possible, considerations of safety also need to include cyber security. We have therefore been developing assurance around cyber security for maritime applications, based around international standards for control and bridge systems.
We are receiving an increasing number of such concepts for autonomous, semi-autonomous and remotely operated vessels, and are actively developing assurance projects to satisfy such requests. It is very important for providers of assurance to collaborate closely with those at the cutting edge of technology development so that feedback between both results in technologies that comply with regulation.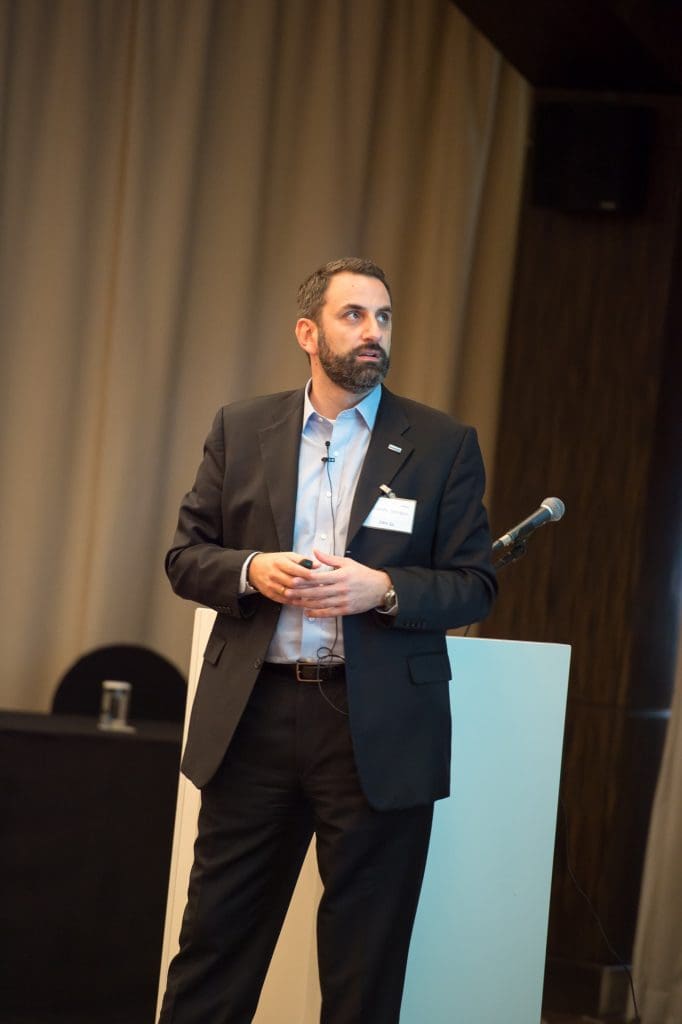 How are you maintaining customer relations in your region? Has "class" in general contributed to securing as far as possible a sense of "normality" in the industry?
Adopting a customer centric approach within the region, along with our offered services and strategies, which are being customized according to the specific maritime segments' needs, have been the key enablers to maintain and expand customer relations.
With face-to-face meetings being out of option, we stayed close to our customers by organizing online meetings, even on a daily basis.
Physical events were also cancelled, and therefore, we decided to hold webinars, continuing to stay by our customers' side, advising and informing on new IMO regulations, market updates and a variety of the most important maritime topics, including MEPC75, alternative fuels, ship recycling and cyber security. We held over 50 globally, with more than 50,000 attendees over the year.
Moreover, our Maritime Academy kept on conducting digital seminars, preparing our clients for the changes, keeping them abreast of developments by offering them training solutions fit for their needs, while maintaining our quality at the top levels they expect from us.
Do you expect to see an increase in demand for wind turbine certification expertise? Has this sector been busy or slow to take off in your region?
Wind energy has been growing significantly over the past years, especially offshore and is now expanding into new, innovative segments, like floating offshore wind. DNV GL has an unmatched track record in enabling offshore wind projects, with an involvement in virtually all of the world's offshore wind projects. In addition, 80% of the world's offshore wind projects and 50% of all floating wind pilots use DNV GL as a certification body.
Following the first successful prototypes and demonstration projects, floating offshore wind is now taking the first steps in commercialization. At DNV GL, we predict that the technology is to grow worldwide, rising from the around 100 MW today to more than 10 GW in 2030 and 250 GW in 2050.
To help expand the segment, in 2020 we released the first integrated rule set for floating offshore wind structures. The rules provide both new entrants and experienced stakeholders a set of well-tested rules and standardized processes for these new structures.
This will help owners, designers, manufacturers and yards shift into this exciting new segment, by having a familiar framework so that new processes can be seamlessly integrated into their existing production structures. The rules are also designed to scale – considering not just the individual units but entire floating offshore fields, with data-based services and condition-based monitoring (CBM) and through linking with fatigue methodology sensor data.
Greece is a country with great wind dynamics, but also with a lot of unique considerations, such as, the depth close to the shorelines, the need for protection of the marine environment and relevant regulatory framework, and also the touristic usage of the shores, which is crucial for the country's economy in general. Taking these into account, floating offshore units would be potentially fit all these requirements. Floating offshore units is an emerging field, where DNV GL has been active for the past 10 years. We are certain that the the rich and long-term maritime history and culture of Greece, along with the wind dynamics of the will prove beneficial for the growth and start of an active offshore wind market.
Thank you Mr. Teriakidis and wish you, family and all at DNV GL worldwide a Happy, Healthy and Prosperous 2021 and beyond.