BCG Weekly Brief: Demystifying Global Consumer Choice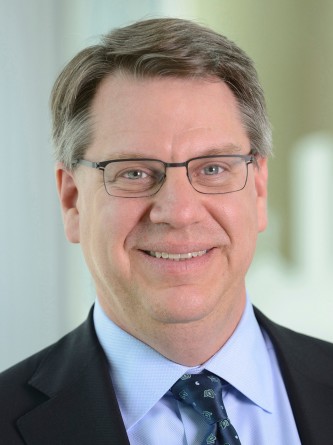 Note: The attack on the US Capitol last week was an extraordinary event in US history. For those interested, linked here is the statement I published on the day after.

To BCG's network around the world,

Making sense of the global consumer market was complex enough before COVID-19, with societal and technological change occurring at a dizzying pace in every corner of the world. The pandemic has added what feels like a layer of obscurity to purchasing behavior that has left business leaders scrambling to understand how to predict the choices people are making and how to position their products and services.

I'm so excited about a recent BCG report, Demystifying Global Consumer Choice, that provides a nuanced understanding of what really drives buying decisions. The report is the culmination of an extraordinary body of research: survey results from more than 15,000 consumers in six markets—Australia, China, France, Germany, Japan, and the US—in 13 business-to-consumer categories.

I had the chance to talk with two of the authors, Aparna Bharadwaj and Lauren Taylor. I hope you'll listen to the wide-ranging and insightful podcast that captures what we covered, but I'll share some of the highlights with you here.Adapting to local markets is key. While we have talked about globalization for decades, strategizing at the local level is absolutely essential. Market-by-market differences in consumers' mindsets and needs are quite broad, not just between regions but also within them—even among millennials and Gen Z. And this proved to be true across categories: one size almost never fits all.Context plays a critical role. Traditional marketing research relies on consumer archetypes, but understanding the context that influences the moment of demand is at least as important. Take car buying as an example. Aparna pointed out that we often hear, "You are what you drive." In fact, buying a car is as much about context, such as whether it's a first-car purchase, as it is about personality and attitude. Organizations need to be able to home in on the handful of variables that really matter in specific markets and circumstances.What consumers say they value is not always consistent with the choices they make. Tradeoffs often occur at the moment of demand. For example, the vast majority of consumers agree that purchasing environmentally sustainable products is important. But when they look back at their recent purchases, sustainability is unfortunately often near the bottom of the list of factors in their decisions. Analytically understanding what really drives consumer choice and tradeoffs can make it possible to capture a category in a target market and avoid leaving value on the table.Consumer needs may stay relatively constant over time, but the context will keep evolving as we adjust to a new reality. It's more important than ever that organizations establish a highly comprehensive approach to predicting the choices consumers will make. It will be fascinating to follow the journey of global consumer behavior as we continue to update this research over the coming years in the shift to a post-pandemic world.

Please read more about this and other topics, below. Until next week.

Rich Lesser
Chief Executive Officer