January 2021. Vaccine roll-out, independent schools – current situation, exams cancelled.
I hope you and your loved ones were able to enjoy a peaceful and relaxing Christmas despite the restrictions and challenges posed by the pandemic. I'd like to take this opportunity to wish you a happy New Year. Although it is far from the positive start to 2021 we'd hoped for – there is reason to remain optimistic. The accelerating vaccine roll-out and the well-established blended learning and Covid-secure protocols across independent UK schools put the UK in a strong position to begin the long haul back to 'normality'.

Put bluntly, we're all well-practised at learning during lockdown. But we're probably also still reeling from the shock of the short notice. One moment the vast majority of schools were set to re-open, albeit with a small delay in some cases. Then suddenly our children are faced with the prospect of remote learning for at least the next five weeks and summer exams are cancelled for a second consecutive year.

There is certainly an increased sense of anxiety, alongside a jaded feeling of déjà vu, as parents of day pupils juggle with working from home and supporting children to learn online; families of overseas students face difficult decisions about international travel and we all worry about our children's educational future. We hope the information and ideas in this issue will bring some reassurance during difficult, uncertain times. And don't forget we're always here should you wish to talk through any concerns or questions about your child's education. Contact us

Vaccine roll-out
With all three vaccines (Pfizer, Oxford/AstraZeneca and Moderna) now approved for use in the UK, the roll-out is accelerating. Although the Moderna vaccine won't be available until the spring, the other two vaccines are being administered in centres across the UK in a huge logistical undertaking. In his 4rth January address, the Prime Minister committed to ensuring everyone in the top four priority groups receives at least their first dose of the vaccine by mid-February – that's almost 14 million people.

HRH the Queen and Prince Philip are amongst the high profile people in the UK to have received their first dose of the vaccine. Aged 94 and 99 respectively, the royal couple meet the government's age guidelines for people who should be prioritised for vaccination. Their jabs were administered by a doctor from the Royal Household at Windsor Castle, where they've both been isolating.

As you'll know, many people within the education sector and beyond are calling for teachers to be prioritised for vaccination. Health Secretary Matt Hancock admits that teachers have a strong case for being prioritised once the most vulnerable groups have been inoculated, but hasn't committed to reviewing or changing the current order of priority groups.

As of 3rd January, just under 2% of the UK population had received their first dose of the vaccine. By 6th January, 1.5 million had been inoculated, 2.5 million by January 11. Around 200,000 people are being vaccinated every day, but this figure needs to increase significantly (to 2 million people per week) to meet the government's mid-February target. With seven large-scale vaccination sites due to open across the UK next week – including Manchester's Etihad stadium, Epsom racecourse in Surrey, and the Excel Centre in London – the government seems confident it can meet this target. A number of schools have also offered their sites as potential mass vaccination centres. With reports that one in four people live in areas without vaccination hubs, the thinking is that schools could provide large spaces with sufficient parking and established, Covid-safe, one-way systems, etc.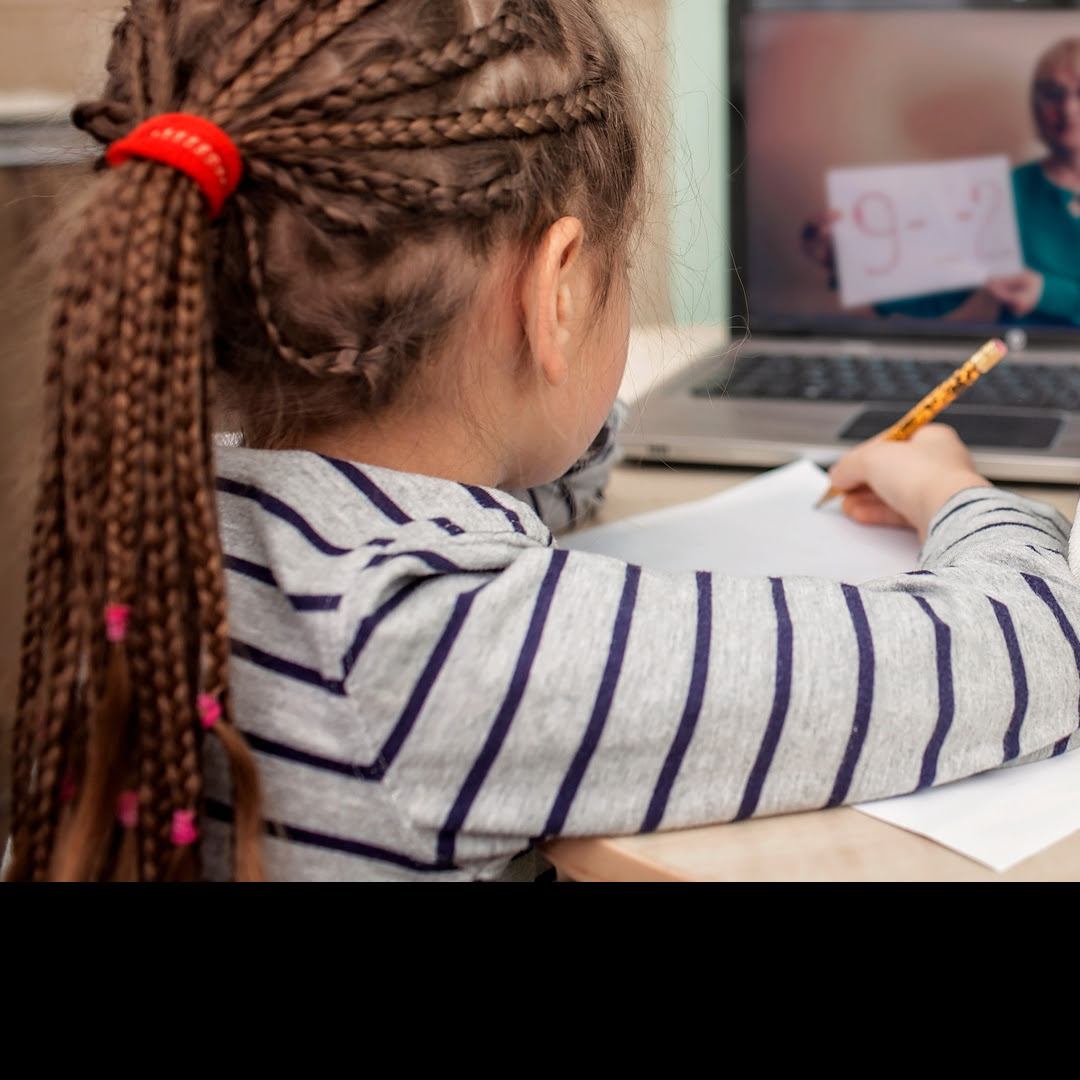 Independent schools – the current situation
Schools are in a strong position to move swiftly to online platforms for effective remote learning, but heads and teachers acknowledge that the circumstances are very different from the spring lockdown. Uppingham's Head Dr Maloney admits:

"We are in mid-winter, the adverse emotional and academic effect of children not being in school is now properly understood… As we reshape the curriculum, we need to plan carefully to ensure that our pupils make academic progress but are also stimulated and able to engage with each other socially. With such short days at this time of year, we do not want children on Zoom all day at the expense of fresh air and exercise. Moreover, with children in different time zones, we need to plan creatively so as to include and involve all Uppinghamians in the academic and pastoral life of the School."

This reflects conversations occurring across workplaces UK-wide – where flexibility is being encouraged to promote a balance between staff wellbeing and continued productivity. Prior to schools closing (with the exception of keyworkers' children and vulnerable children) it was suggested that even the mooted fortnight-long closure could cost the UK economy £5billion (The Telegraph) with 15% of mothers and 8% of fathers having to take unpaid leave (The Guardian).

Dr Maloney has highlighted the additional challenges faced by independent schools serving overseas students. Not only must teachers factor in a combination of live and recorded learning to cater for children in different time zones, but schools have also had to respond to several different scenarios given the last-minute nature of the announcement to move to remote learning.

Schools have said that all students already on site – including children of critical workers, vulnerable children, and international students who have already arrived on campus – can remain safely on site and continue their learning from there. They advise that international students who have already departed for the UK for the start of the term can also study online on campus in school accommodation and that students on exeat for the Christmas period in the UK are welcome to return to their residences too.

All students will be tested on arrival and isolated until a negative test means they can join the wider school community safely. Covid-secure plans for life and learning on site includes a combination of accommodation and teaching bubbles for keyworkers' children and vulnerable children, plus access to remote learning, extra-curricular activities and pastoral care for overseas students, alongside Covid-safe measures such as lateral flow testing, social distancing and additional cleaning.

Some schools recognise that families may be facing financial difficulties as a result of the pandemic. As a result – and to reflect the fact that accommodation may not be used and learning is limited to remote access for many – they have reviewed and reduced their fees pro rata for the first half of this term.

All in all, it's a pretty impressive response to the huge range of scenarios schools found themselves facing as plans were forced to shift so dramatically just over a week ago. I find that hugely reassuring and have every faith in our community's ability to pre-empt and respond to change in a way that keeps children safe and engaged as well as on-target academically and supported pastorally. But as ever, please do get in touch should you have any concerns at all.




Exam cancellations – what this means
The Education Secretary Gavin Williamson confirmed on 6th January that pupils in England would not sit GCSE or A Level exams this summer. Exactly what will replace those assessments remains unclear, though teachers, parents and pupils alike will be pleased to hear that grades will rely on "teachers, not algorithms" this year.

Heads of some UK independent schools plan to set their own exams – mocks and 'finals' – to ensure pupils can work towards and secure robust, accurate grades. International GCSEs have not (yet) been called off, and many independent schools already offer these as part of the syllabus so some pupils may be unaffected by the changes. Exam Board Pearson confirmed that January's international exams would still take place for students around the world, but it would be too late for pupils to switch to iGCSEs for this summer's exams – and there is no guarantee that these won't be cancelled too.

Once again, it's immensely reassuring to see that schools in the independent education sector are forging ahead with their own plans to ensure accuracy, fairness and focus for pupils in Years 11 and 13, even whilst uncertainty prevails elsewhere. This will be another challenging year for the sector – but pupils can still reach their targets, be ready for the next stage in their educational career, and strive for success with the right support. It's highly likely your child's school will already have this support in place – but should you need any additional advice or support, please don't hesitate to get in touch.

The next stage – sixth form options and university applications 

For students in Years 11 to 13, it can feel as if a whole heap of decisions need to be made upon which the rest of your education – if not your whole career – depends! And whilst these decisions – from sixth form options to university applications – are important, they're neither irreversible nor wholly limiting.

Obviously, if you harbour aspirations to become a doctor or a vet, then you'd be unlikely to look beyond sciences at A level. Or, if you plan to be a linguist, then languages will clearly be your thing at A level: you'll probably opt for at least two modern languages, possibly combined with classics, Latin or a business or politics type of option. But many vocations don't demand specific A level choices, which can be both a liberating and disconcerting realisation. Because suddenly you have so many options available to you! Take a look at our September 2019 blog to see why 'generalists triumph' (the idea being that a broader grounding pre-university specialisation is no bad thing). Talk to us about sixth form options and their potential impact on future study and career choices.

In consequence of the announcement about this summer's GCSE and A level exams, the UCAS deadline for university applications has been extended to 6pm on 29th January. Universities Minister Michelle Donelan said:

"We recognise this is a difficult time for young people and it is vital students applying to university in 2021/22 have this extra time to carefully consider their applications and make the best choices for their future."

The deadline aims to give everyone involved in the process some extra leeway given the upheaval to teaching and learning in all settings. University students only return to in-person teaching this month in a small number of critical courses, including medicine, dentistry, teacher training, veterinary science and social work. All other degree courses will be taught online until at least mid-February.

We welcome the extra time for students to put finishing touches to UCAS applications – but we would urge you not to wait until the last minute! School careers' advisors should be on hand to give you tips and to check your drafts – but should you need any extra support with the university application process, we'd be happy to hear from you. For other key university dates and processes, check out our January 2019 and January 2020 blogs.

Until next time – stay safe and strong – things will get better!