Panama Maritime Review – 20 Year Anniversary Issue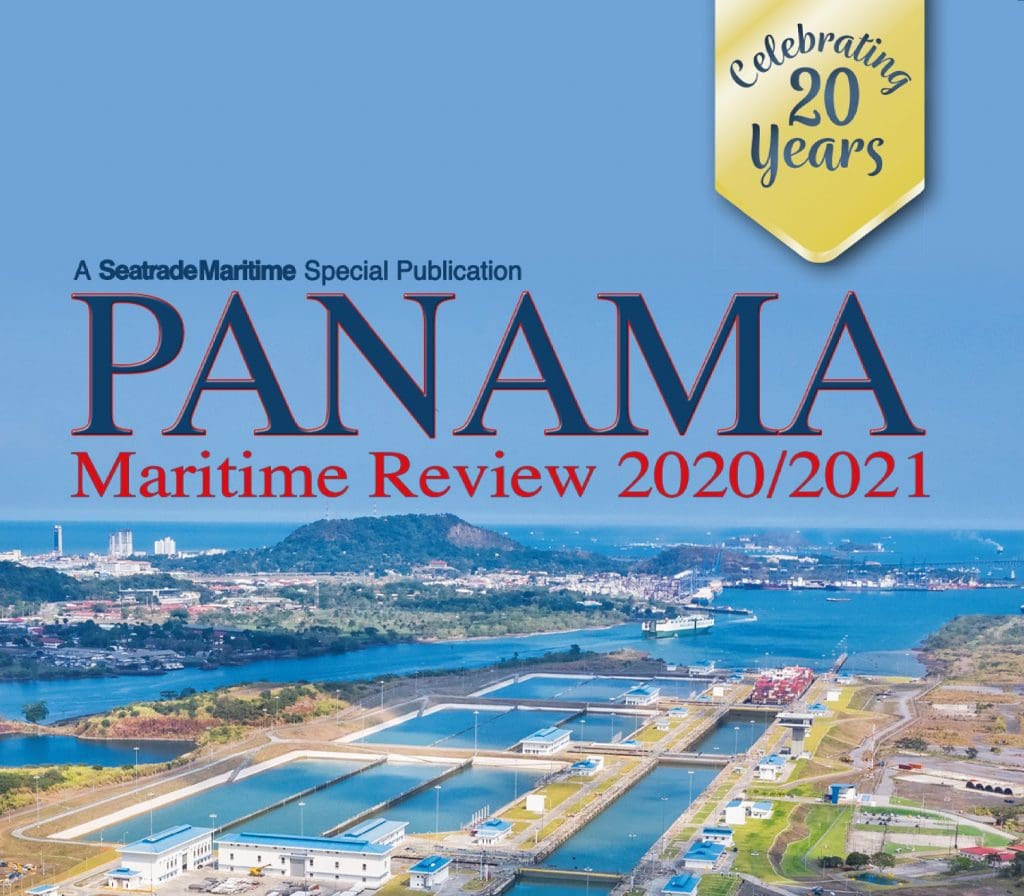 Read Panama Maritime Review 2020/21
The 2020/21 edition of the Panama Maritime Review marks the 20th anniversary of this annual publication written by distinguished author Michele Labrut, Seatrade Maritime's longstanding Americas editor based in Panama City.
With a foreword by Panama Canal Administrator Dr Ricaurte Vasquez, the publication looks back at the tremendous strides taken by all players in the country's maritime sector over the past two decades, not least the Canal itself, which remains a vital conduit of global trade and of central importance to the national economy.
Panama took over sole control of the waterway in 1999 and has since carried out continuous modernisation and development, including a massive widening effort and addition of a third set of locks. The expansion has not only allowed the Canal to keep pace with the rapidly increasing size of modern ships but has also led to a major upgrade of port infrastructure at either end, as the Review has reported.
This 20th anniversary edition also looks at how Panama's fleet of more than 8,500 vessels registered with the Panama Maritime Authority, the world's largest flag, rose to the challenge with last year's sudden onset of the global Covid-19 pandemic, and the enhanced bio-security measures that have since been put in place.
Read Panama Maritime Review 2020/21 Topics Include:Foreword – ACP administrator VasquezEditor's letterThe Panama CanalCustomers of the CanalConstruction & Expansion of the CanalPanama Maritime AuthorityPanama Ship RegistryPort DevelopmentBunkeringLogisticsShipping ServicesLegal ServicesThe EconomyCruiseTourismMapPort Facilities