Who will fill Europe's post-Merkel vacuum? Biden must adopt multilateral tactics for China policy, and more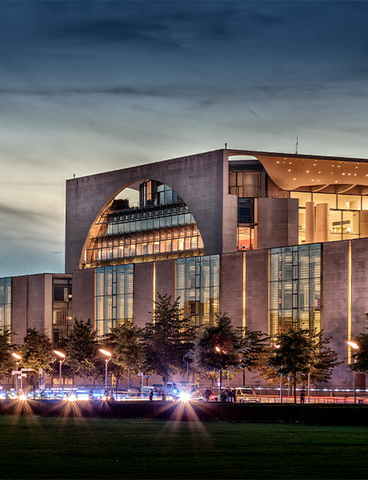 THE WEEKEND REVIEW – OMFIF
Latest opinion and analysis from OMFIF around the world
11-15 January 2021, Vol.12 Ed.2
Most-Read Commentary
Filling Europe's post-Merkel vacuum: Today's Christian Democratic Union poll is significant for Germany's post-Covid economy, Europe's US and China relations, the scope of the EU's recovery fund and green energy prowess, and the timing of ECB policy-tightening. None of the three candidates formally standing has the stature or adequate support to fill the Merkel leadership vacuum. Whichever CDU candidate comes out on top will face many more political hurdles, writes David Marsh. 
Podcast
Renminbi digitalisation: Michael Sung, professor at the fintech research centre of Fudan University's Fanhai International School of Finance, joins Pierre Ortlieb, economist at OMFIF, to discuss the People's Bank of China's digital currency project, the broader central bank digital currency ecosystem and China's efforts to internationalise its currency. Listen.

Commentary
Biden must adopt multilateralism: As recently as five years ago, there was a vigorous debate in Washington regarding US policy towards China. Today, that debate is over. The consensus is that the US-China relationship is necessarily one of 'strategic competition'. The US must lean against China's rise, writes Nathan Sheets. Read more.
Commentary
Low inflation could last 50 years: Covid-19 has upended traditional economic thinking in a way that was even harder to anticipate than the virus itself. The old rules no longer apply. There is no inflation in the system. Is this phase an exception or is it the new ruling financial environment? It will last for 50 years, writes Meghnad Desai. Read more.

Video
Outlook for 2021: As the pandemic continues, the global economy has proven resilient, buffered by measures to protect populations. OMFIF convenes a panel discussion with speakers from across the US and Asia Pacific to consider changes that will persist and are yet to come, and their impact on the global economy in 2021. Watch.