BCG Weekly Brief: The Importance of Diversity, Equity, and Inclusion in a Crisis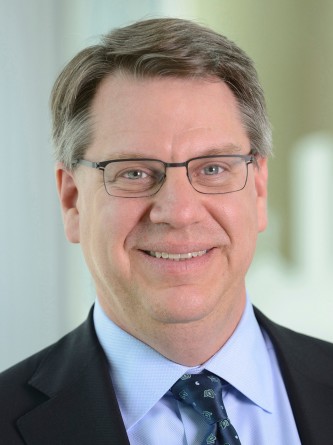 To BCG's network around the world,
Efforts to make progress on diversity, equity, and inclusion (DE&I) might feel like a difficult item to keep at the top of the agenda right now—a time of so many other complex challenges.
But as leaders, we have to maintain momentum. An important new BCG article explains why now is the time for leaders to step up their DE&I game—not despite, but actually because of, the pressures they currently face.
Research tells us that companies fostering a range of ideas, backgrounds, and perspectives perform better. And more and more stakeholders are demanding DE&I. The Black Lives Matter movement and other recent shifts have made it clear how much employees, customers, suppliers, and other stakeholders have raised their expectations, insisting on more equitable workplaces and corporate accountability.
From an economic perspective, the need is even higher during a slowdown. By the end of the last global financial crisis, the S&P 500 had dropped by more than 35%. But the stocks of inclusive companies—those where women and people of color described positive work experiences—rose by 14% over the same period.
The fallout of COVID-19 has hit minorities and women incredibly hard. In many countries, people of color have suffered from higher infection and mortality rates. Companies have laid off women and people of color in disproportionate numbers in pandemic-related staff reductions. In the US, women have lost a net 5.4 million jobs since February, 55% of the total, and 2.1 million more have dropped out of the workforce altogether.
All of this means that now would be the worst time to step back from DE&I. How can we make meaningful, lasting progress? The article reveals four measures that work:
Send a signal from the very top. Embed DE&I strategy in the leadership agenda, and keep it there—in good times and bad.
Manage the impact of workforce reductions. Ensure that reductions—whether voluntary or not—do not unfairly impact women and people of color.
Remain vigilant against bias, from recruiting to advancement. Use diverse hiring panels, blind candidate screening, and objectively quantified performance evaluations.
Reward results. In times of crisis, it's particularly important to gauge and reward progress in order to hold leadership teams accountable.
If we don't pay close and continuous attention, the corporate world will endanger its fragile progress on DE&I, a reversal that would be bad for business, the economy, and society. Attention to this issue is not a distraction from today's urgent challenges. It should be a front-and-center part of the solution.
Martin Luther King famously said, "The time is always right to do what is right." Today, as we celebrate his life and impact in the US, let's rededicate ourselves to creating a more just and equitable world—and strengthen our own businesses in the process.
Rich Lesser
Chief Executive Officer