US, China must act to avoid monetary breakdown, OMFIF On Demand
Commentary: US, China must act to avoid monetary breakdown
By Willem Middelkoop and David Marsh
With the rise of quantitative easing after the 2008 financial crisis, intensified by the Covid-19 pandemic, central banks are exerting ever-greater control over financial markets. This is part of an era of debt-fuelled state capitalism that is looking increasingly vulnerable. The system needs a reset. One thing is clear. Anything Biden undertakes in this field will fail unless the US involves China in a meaningful and constructive way.
Read the full commentary on the website.
OMFIF On Demand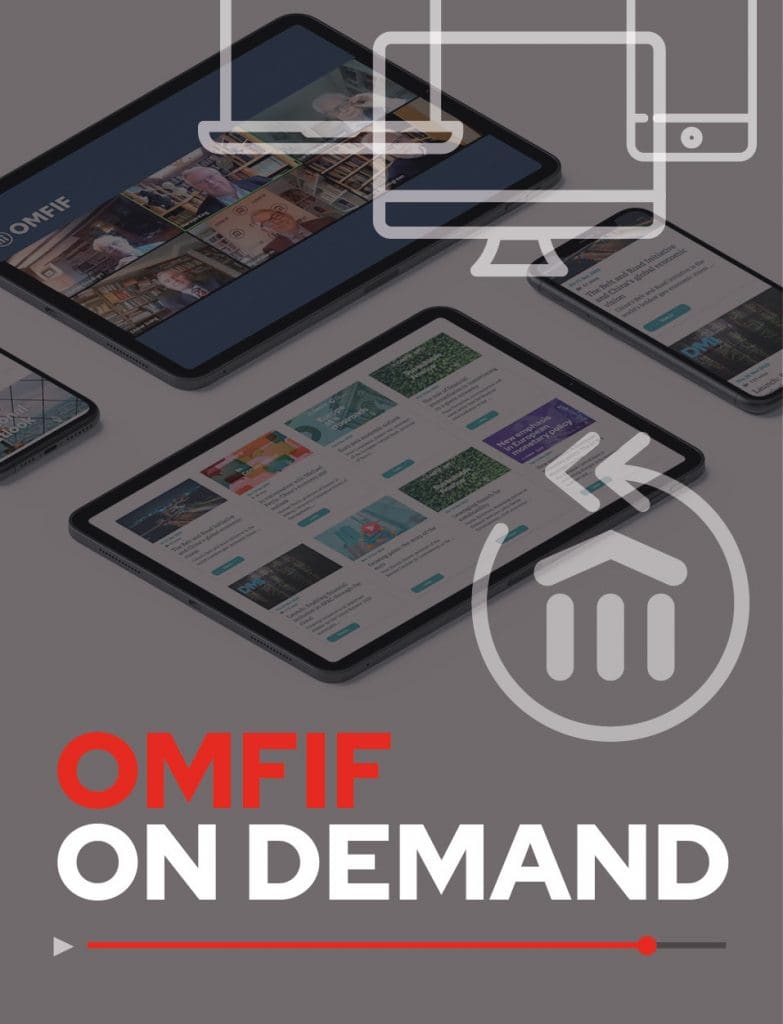 OMFIF has launched its On Demand service, featuring podcasts and videos focusing on important areas pertaining to monetary policy, capital markets, financial regulation, digital finance, ESG and public investment.
Click here to catch-up with past meetings in your own time or click here to receive updates in your inbox every week.